API marketplace Chenosis is gaining traction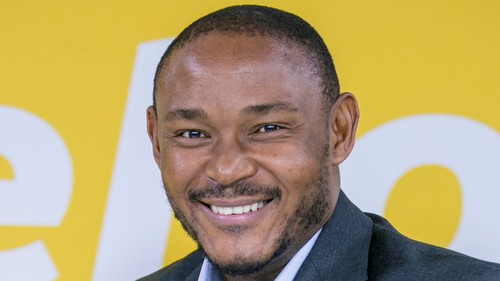 In just two months, over 250 developers have joined API marketplace,
Chenosis
, and the MTN-launched company has a strong pipeline to onboard more developers going forward.
"We want to reach about R1 billion (US$60.8 million) worth of business in about three years. Now, that's hugely ambitious, but we believe we can do that. Ultimately, we want to build what's called a unicorn, a company that is worth $1 billion in terms of market valuation," MTN Group CTIO Charles Molapisi told Connecting Africa in an interview.
In August MTN launched Chenosis as an API marketplace for developers, saying it planned to make it the largest library of open APIs published on the continent.
"We've got tons and tons of organizations that are coming on board. Because everyone needs an API. There is no organization that exists now or going forward, that does not use any form of information to connect with others," he said.
An API, or application programming interface, is a software intermediary which essentially allows two applications to talk to each other. Chenosis is an ecosystem where developers can publish and monetize their various APIs.
Molapisi points out that all mobile applications use APIs and he has always believed that the ability to connect platforms, companies and applications is the business of the future. He also believes that Chenosis can help fuel innovation in the African continent.
"I see APIs as a very big part of digital transformation and how it can enable growth. If you look at Uber, it is an amalgamation of about four or five key APIs: location, payment etc. So, if just one person comes in and stitches together about four or five APIs they can build a new service.
"Because we are a universal API aggregator, anyone on the planet that has an API that they want to sell, they can bring it to us to sell. We are a supermarket of APIs, essentially," Molapisi explained.
Open to all
The ecosystem is designed to be pan-African, but it's actually even bigger than that.
"We are registered across Africa in all the markets. We are also in Europe, we are doing all of our trademarks in Europe, we are doing that in the US as well," Molapisi explained.
"We are working with Microsoft internationally; they have a platform called GitHub which they want to integrate and work with us on. There's an international company called Twilio, they want to pull in SMS notification of South African and African customers. There's a company in Canada that wants to be able to do payments in Africa, they will do an integration with us to be able to facilitate that," he said.
"So it's a universal platform. All you have to do is go on the website, anywhere else in the world, load your API, and integrate the API. It's as simple as that. We're moving away from manual onboarding so anyone in the world should be able to onboard themselves, publish an API or consume an API."
Chenosis is operating as a completely separate brand and entity to MTN which means other mobile operators can come on board. Molapisi said Chenosis is already doing business with Airtel Nigeria and 9Mobile in Nigeria and wants to ultimately do business with all of Africa's operators.
Although it is operating separately, it still plans to create new revenue streams for parent company MTN in the long run.
"I believe there's an economic value to this. I believe there are tons of organizations across the globe who are making money based on APIs. I believe that API's fuel innovation. When you take a telco API, add it to a bank API, with a Discovery [Health] API, you can create a whole new product that people have never seen," he said.
Molapisi and his team are in discussion with banks to get involved and collaborate on APIs in the payments and financial services space.
Mobile money integration
One of the key ambitions of Chenosis is to help improve payments ecosystems across Africa and the integration of mobile money as a payment option is an important part of that.
Molapisi said that a lot of developers want to create the ability to pay through mobile money online, in the same way as you currently can pay through MasterCard or Visa.
"That integration has to go into the backend of mobile money platforms and pull in the wallet, check if there's a balance and facilitate the payment. We are going to do all of those integrations. Person-to-person (P2P) transfers is an API that a number of people are asking for, they want to put a P2P capability on their application, sending money to someone, we're also going to create all those APIs," he added.
"The [MTN Mobile Money] platform continues to evolve in many ways. P2P is the anchor, but now we're giving micro loans in many markets, we are doing credit-rating API capabilities, we are doing insurance. So, there's a whole ecosystem of products that are going to come simply because we have a base.
"Remember the key part here is the wallet, once you have the wallet, you can do so many things from the wallet. There's just a whole plethora of services that will come out of the core product of P2P," he said.
*Top image is of MTN Group CTIO Charles Molapisi. (Source: MTN).
— Paula Gilbert, Editor, Connecting Africa