M-Tiba puts Safaricom on Fortune's Change the World List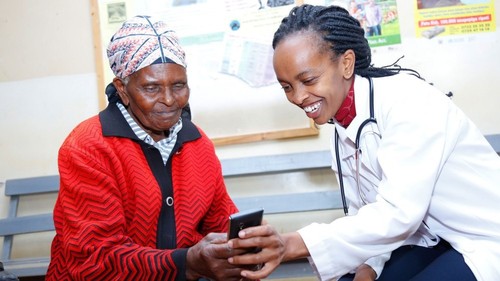 Kenya's Safaricom has been ranked seventh on the
2020 Fortune Change the World List
because of the positive impact of its long-term mobile money service, M-Pesa, and the newer healthcare-focused service,
M-Tiba
, which helps Kenyans pay for medical bills with their mobile phones.
The yearly Change the World List recognizes companies that have made a positive social impact through activities that are part of their core business strategy, this year listing 53 global change-makers.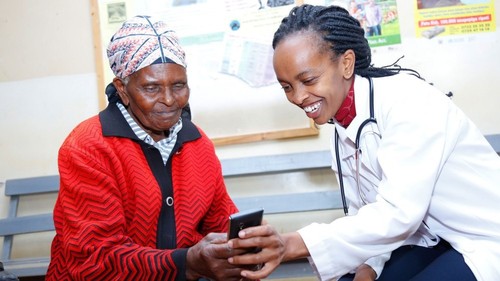 "Safaricom's M-Pesa service lets its users, more than half of whom lack bank accounts, send and receive money digitally via feature phones. Now it's aiming for a similar inclusion revolution in healthcare," Fortune's write-up says.
In 2015, Safaricom launched M-Tiba through a partnership with startup CarePay and PharmAccess, to enable people to save, send, receive and pay for medical treatment through a mobile health wallet on their phone. It now reaches 4.7 million people in Africa and its importance has been highlighted by the COVID-19 pandemic.
"We are honoured to be included in this global list that recognises companies that are using their products and services to provide sustainable, shared value solutions to the communities they serve. M-Tiba has shown how, through partnerships, we can use the mobile phone to drive healthcare inclusion for millions of people," said Safaricom CEO Peter Ndegwa in a statement.
This year's number one change-maker was "The Vaccine Makers," referencing all the pharmaceutical companies who are collaborating to develop a COVID-19 vaccine. The second, third and fourth spots on the list were taken by tech companies Alibaba, PayPal and Nvidia. In seventh place, Safaricom was ranked right behind Zoom, the now-ubiquitous provider of videoconferencing tools.
Back in 2015, when the ranking first started, Safaricom and Vodafone were number one globally on the Change the World List for M-Pesa, ahead of Google, Toyota and Walmart.
In 2020, Safaricom was the highest ranked out of three African companies that made this year's list. The other two were both South African-based companies: Pretoria-headquartered Zutari – which ranked 30th – focuses on sustainable, Afrocentric infrastructure innovations; Johannesburg-based African Bank was ranked 46th. The bank reorganized in 2016 with a new strategy to offer low-cost banking for lower-income customers.
Launched in March 2007, M-Pesa now has over 24 million active customers and over 173,000 M-Pesa agent outlets across Kenya.
— Paula Gilbert, Editor, Connecting Africa