East Africa's digital economy needs progressive policy – Kenyan regulator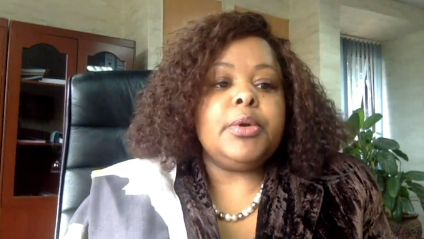 For East African countries to fully transform to successful digital economies they need to have progressive policy and regulation on things like spectrum, data protection and digital taxation.
This was a key takeaway from the keynote presentation by Mercy Wanjau, acting director general at the Communications Authority of Kenya, at the virtual East Africa Com conference on Monday.
"Kenya has demonstrated its clear intention of ushering in the digital economy by becoming the first country in the region to launch a Digital Economy Blueprint in 2019," she said.
"This statement of intent puts Kenya on a pedestal, ready to leverage the immense opportunities that abound in this new frontier and effectively positioning it to play an active role in the global digital economy."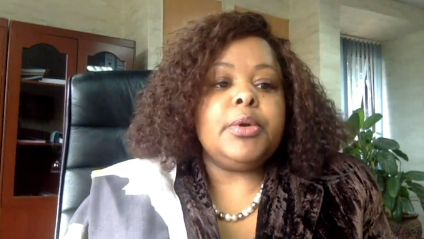 "For countries to harness the opportunities of a digital economy, there are a number of policy considerations that are required to be addressed," Wanjau said.
"The first has to do with policies that promote efficient spectrum management and in effect, enhance universal access to communication services."
Wanjau emphasized the importance of wireless communication for connecting societies, saying spectrum plays an important role in enhancing affordable access to communications.
She said countries must re-orient their focus on new and efficient technologies to provide connectivity to the unserved and underserved segments of the society, including adopting emerging concepts such as community networks.
"The Kenyan national ICT policy, for instance, provides for different and efficient management of spectrum with a view to making it available to all users under an equitable, transparent, specific and clear conditions," she said. "This is the space that we seek to create in the new sector policy that was passed in November of last year."
Policy priorities
Wanjau said there was a need for policy to address concerns around digital identity and data protection.
"It is important that laws are put in place to safeguard the integrity of data and mechanisms to ensure confidence in digital platforms, especially those that deal with electronic commerce," she said.
Wanjau told delegates that policymakers and regulators must also focus on digital taxation, and how this affects affordability of communication services, especially the Internet.
"This may call for adoption of forward looking and flexible policies," she said.
"These policies will provide for interventions in areas such as over the top services (OTTs) like Voice over Internet Protocol, social media sites, and instant messaging platforms".
Earlier this year, media reports out of Kenya suggested digital services companies like ride-hailing platform Uber and streaming services like Netflix could face taxation in the country through a new levy proposed by the Kenya Revenue Authority.
Wanjau also believes local policies need to look again at the potential for voice technology with a focus on inclusivity.
"Speech-enabled devices and new technologies have a huge potential to assist visually and physically impaired users, and by doing so unlock the power of the Internet, even for those with limited literacy, and for those who are differently abled," she said, adding that voice-enabled technologies are not always designed with African languages in mind.
She warned that this could open up a new language-based divide between those who can use new technologies and those who cannot.
"Policies therefore need to facilitate and support tech startup ecosystems, which are increasingly important, and they play a vital role in the development of digital content and services.
"In Kenya, the ICT policy encourages the use of Kiswahili as the national language and national and other local languages in developing content, because this would enable leveraging Kenyans' good knowledge of English to develop content for the international community," Wanjau explained.
COVID-19 impact on East Africa
"This event is taking place against the backdrop of the COVID-19 crisis that has brought forth opportunities and challenges for individuals, for institutions, for governments and affected each and every facet of our lives," Wanjau said during the event, which had to take place online due to the pandemic.
"In the midst of efforts to get a vaccine for this disease, technology has proven to be one of the answers that we have been looking for," she said.
"This has been especially more so for business continuity, even as we stand at the threshold of the fourth industrial revolution.
"It goes without saying that the fourth industrial revolution is a new critical juncture for humanity, like many other watershed moments that have fundamentally altered the course of history."
Wanjau said that information and communications technologies are pivotal in transforming traditional economies into digital economies.
"One way of propelling the digital economy in the region is to increase connectivity across the region, particularly for rural and urban poor areas through digital, financial and government services, markets and information," she added.
"This is expected to catalyze a vibrant digital entrepreneurship space and enhance digital literacy and skills.
"We see the digital economy connecting citizens to the world. Goods, services and expertise that will be accessible across borders.
"This will open up markets and catapult Kenya to join the first-world markets, where citizens benefit from direct access to global markets."
— Paula Gilbert, Editor, Connecting Africa