African lockdowns boost Vodacom data traffic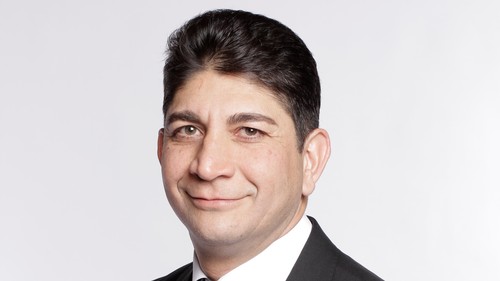 Vodacom has recorded major data traffic growth over the past three months with COVID-19 lockdowns in various African countries forcing people to work and study from home.
In South Africa, data traffic skyrocketed by 97.7% for the quarter ended June 30, 2020. In the four operations outside of SA, data traffic increased an average of 44.3%.
The COVID-19 pandemic is having a mixed financial impact on Vodacom. Revenue growth in South Africa was solid at 6.4% due to strong demand for data and connectivity services, but its other four operations were negatively impacted by decreased economic activity.
The "international operations" – in Mozambique, Tanzania, Lesotho and the Democratic Republic of the Congo (DRC) – saw a 10.7% increase in service revenue, benefiting from the rand devaluation. However, if you exclude currency gains there was a decline of 5.3% as a result of lower economic trading activity, free M-Pesa services and customer registration requirements in these businesses.
Overall the group's quarterly trading update reported an increase in service revenue of 7.6% year-on-year, and group revenue grew by 5.6%.
"In South Africa, the combination of increased demand for data following significant tariff reductions of up to 40% effected on April 1 and more people working and being educated remotely, resulted in a significant increase in mobile and fixed traffic in the first quarter," said Vodacom Group CEO, Shameel Joosub, in the quarterly update statement.
"As a result, we accelerated network infrastructure spend by R500 million [US$30.2 million] to R2.7 billion [$163 million] in Q1 and used the temporary assignment of spectrum by [the Independent Communications Authority of South Africa (ICASA)] to rapidly increase network capacity to ensure that we continue to deliver a high-quality experience to customers. The temporary spectrum assignment also allowed us to fast track the launch of South Africa's first mobile 5G network and our fixed 5G commercial service," he said.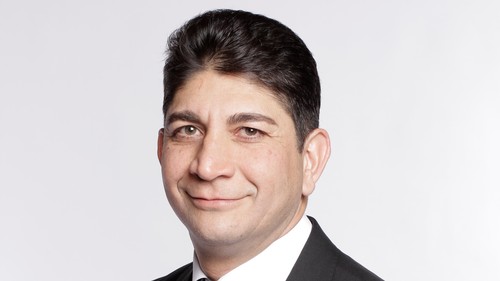 Data demand
In South Africa, data traffic shot up almost 98% for the quarter, and Vodacom SA saw an increase in data customers of 6.5% during the period, with 13.2 million using 4G, up 29.4%.
However, the group overall saw its SA customer base drop by 9.9% year-on-year to 39.4 million, mainly driven by a 11.9% decline in the prepaid segment "as gross additions during this period were weak due to store closures and restricted movements."
The international operations, however, all saw a year-on-year uptick in overall customers with growth of 12.6% in DRC, 6.3% in Mozambique, 4.7% in Lesotho and 2.9% growth in Tanzania.
International customers increased 7.1% overall year-on-year, to almost 37.7 million, but quarter-on-quarter the international portfolio actually saw a decline in customers of 919,000 – primarily in Tanzania where a government biometric registration process forced the operator to discontinue customers who did not correctly register their SIM cards.
While underlying growth in voice revenue in the international portfolio was down 11.7% during this period, data customers increased 5.2% to 20 million, with data traffic increasing 44.3%. Usage per customer increased on average 32.5%.
M-Pesa customers increased 3.5% to 14.7 million in the international operations. M-Pesa revenue was up 17%, but when normalized to exclude foreign currency fluctuations, M-Pesa revenue actually dropped 3.1%. Vodacom said M-Pesa revenue was impacted by discounted and free person-to-person (P2P) services in most markets.
"Movement restrictions in several of our markets has also seen trade reduced. This resulted in the value and number of transactions decreasing in the quarter," the company said in its statement.
Vodacom invested R803 million ($48.5 million) in capital expenditure across the international operations to expand its 4G network in order to maintain the data availability during the quarter.
"While I am particularly pleased with the performance of our South African business, we remain cautious about the impact of COVID-19 on our operations and uncertainty about the pace of economic recovery in each of the countries where we operate as disposable income will increasingly come under pressure as a result of rising unemployment and reduced economic activity," Joosub said.
— Paula Gilbert, Editor, Connecting Africa