Leadership changes for MTN in Cameroon, Benin and Liberia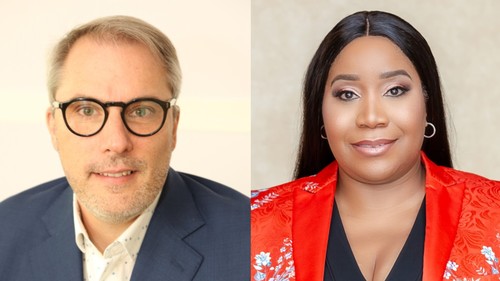 Pan-African operator MTN is once again shuffling around its leadership pack with CEO changes at its operations in Cameroon, Benin and Liberia.
Current MTN Benin CEO Stephen Blewett is moving to take over as CEO of MTN Cameroon on August 1, 2020. At the same time, Uche Ofodile, the current CEO of MTN Liberia, will become the CEO of MTN Benin.
Blewett has for five years led MTN Benin, an operation of 5.5 million subscribers. He replaces former MTN Cameroon CEO Hendrik Kasteel, who left the group in March. Since then, MTN Cameroon CFO Ebenezer Bodylawson has been acting CEO, steering the operation of more than 10 million subscribers.
Ofodile joined MTN in 2018. Since then, the operator said she has repositioned MTN Liberia as a competitive player in the market and grown its customer base to 1.45 million. (See Women in Tech Interview: MTN Liberia CEO Uche Ofodile.)
MTN said it is still in the process of appointing a new CEO in Liberia and will make an announcement as soon as the process is finalized.
"Under Stephen's leadership, MTN Benin recorded double-digit revenue growth for three years running. Uche leaves a business with double-digit year-on-year revenue growth, enjoying a nine-point market share improvement against its competitor," said Karl Toriola, vice president for MTN's West and Central Africa region.
MTN Group President and CEO Rob Shuter also praised both for their leadership and performance in their current roles and for significant improvements in employee engagement in their opcos.
MTN has a total of over 257 million customers in 21 markets across Africa and the Middle East.
Related posts:
*Top image is of MTN's Stephen Blewett and Uche Ofodile who are taking up new CEO roles for the group.
— Paula Gilbert, Editor, Connecting Africa