Vodacom plots fintech path with nano-loans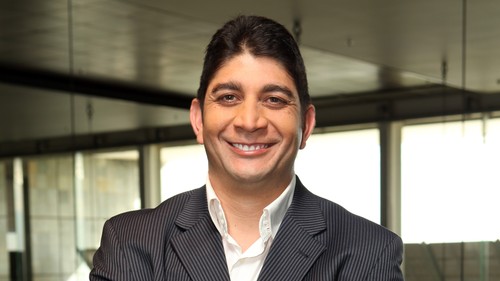 Vodacom's financial services division is fast becoming a star performer for the group, and the telco plans to extend successful products into new markets, including its nano-loan product for individuals and its micro-lending platform for small and medium-sized enterprises (SMEs).
Overall revenue from financial services rose by 22% to R18 billion (US$1 billion), for the year ended March 31, 2020, and the operator now has over 53 million customers using a Vodacom financial services product.
Currently, Vodacom's financial services offerings are quite different in its home market of South Africa and its "international operations" which include Mozambique, Tanzania, Lesotho and the Democratic Republic of the Congo (DRC). (It also owns a stake in Safaricom in Kenya.) But the Vodacom leadership is planning more fintech cross-pollination between the operations and joint ventures in the coming year.
"We need to make sure we have all countries implementing all the elements of the ecosystem, from merchant lending to payments to nano-lending and so on," Vodacom Group CEO Shameel Joosub said in an interview with Connecting Africa.
"What stands out in the international markets is the nano-lending part, which is now becoming bigger and bigger. There have been $2.5 billion in loans extended, so that's been really good for us, and we have 18 million users using the product," he added.
By far the most successful fintech product in Vodacom's portfolio is M-Pesa, the Safaricom-developed mobile money platform. In the past year M-Pesa revenue grew 29.8% to R4 billion ($220 million) and M-Pesa customers increased 9.2% to 14.7 million, excluding Safaricom.
Over the years M-Pesa has evolved to become more than just a payment platform and lately has seen success in Kenya through nano-loans product Fuliza. In July 2019, Vodacom launched a similar nano-loans product in Tanzania, called Songesha, which has already seen small loans of up to $30 extended to 5.3 million customers.
Across Kenya and Tanzania the nano-lending platforms serve a total of 17 million customers and Joosub wants to expand the product to South Africa as well. In SA it will likely be run through the telco's fintech app, VodaPay, with an "enhanced" version of VodaPay due to launch later in 2020.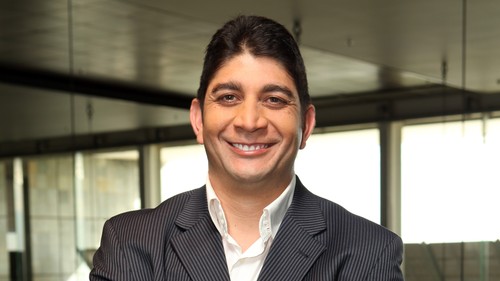 In South Africa, the financial services division's revenue grew 21.5% for the year to R2 billion ($110 million), on the back of its popular Airtime Advance product as well as insurance and VodaPay services. Vodacom advanced R9.9 billion ($550 million) in airtime via its Airtime Advance platform in the last financial year and overall there are 13.6 million South Africans using one or more Vodacom financial services products.
"We see an opportunity that if we can advance airtime, why can we not advance things like electricity, water and other products and services," Joosub said about extending nano-loans in SA.
He said a South African version of the nano-lending product would be a similar concept to Airtime Advance, but extend to cover more things.
"If you look at what Songesha or Fuliza is doing it is very similar, except in the M-Pesa version the loans are for anything. If you run out of money when you're trying to buy something, we extend you a loan and we take it off later."
Minimal bad debt
Joosub is not concerned about bad debt when it comes to the lending products.
"On the nano-loans and the SME lending we don't take the bad debt risk. The bad debt risk is taken by the institutions providing it, but it's sold through our platform, and we take a revenue share from that," he said.
Joosub explained that on average nano-loans are paid back within about two days, and bad debt is also extremely low, ranging between 0.5% and 1% maximum.
"We also have machine learning built into the back of these products so you can adjust the amount of loans that you are extending to particular customers based on their individual bad debt risks," he explained.
Meanwhile, Vodacom's business financing product for SMEs, VodaLend, is also gaining traction in South Africa and the company wants to take the product to its other African markets. VodaLend offers loans to SMEs from between R10,000 ($555) to R1.5 million ($83,400) which are repayable over 6-12 months.
"VodaLend is a SME-based loan platform and it is more like micro-lending as opposed to nano-lending. The Vodacom platform provides the service to SMEs and the bad debt risk, once again, sits with the financial institutions that are providing the lending at the back of that platform.
"We also see the micro-lending to SMEs being extended across all of our markets," Joosub said.
Looking forward
The VodaPay app, which was launched last July, is gaining traction and Joosub said it now has just over 100,000 users in SA.
"The current VodaPay is just the initial version, with [plans for] a big investment this year, into what we are calling VodaPay 2.0, which is the full platform that we will launch. The current version is more for us to learn, to gain more experience and so on. But I think the new platform comes with all the bells and whistles, and a lot more use cases which I think is going to be really pleasing," Joosub told Connecting Africa.
He also has big plans for M-Pesa, now that Vodacom and Safaricom have officially acquired the M-Pesa brand from Vodafone.
"I want to forge the next generation of M-Pesa, really looking at the full capabilities of the cell phone. If you look at some of the Chinese companies and digital platforms, you can see the potential if you can get a full smartphone-like experience, where more and more is done from the app itself.
"So, the focus areas for us are payments, insurance, investment and lending. But also, being able to procure more and more services through the platform itself. It's about forging the next level of M-Pesa and taking ownership of that platform and being able to put the requisite investment in; I think will be hugely beneficial," Joosub concluded.
— Paula Gilbert, Editor, Connecting Africa