Loon brings balloon-powered Internet to Mozambique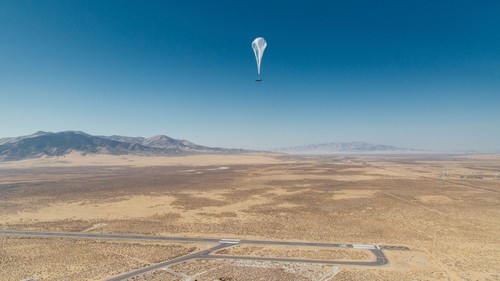 Balloon-powered Internet is coming to Mozambique as Loon – the Alphabet subsidiary that rose from Google's X moonshot factory – partners with Vodacom to bring Internet connectivity to the country's hard-to-reach areas.
"Loon and Vodacom have signed a commercial contract to begin serving the Cabo Delgado and Niassa provinces of Mozambique, two regions that have proven hard to cover in the past due to their vast and logistically challenging geographies," said Loon's CEO Alastair Westgarth in a blog post.
Loon's deployment of balloon-powered Internet is already underway in Kenya and it is now expanding into its second market in Africa. (See Loon to Land Third Ground Station in Kenya.)
"Vodacom has a big footprint in southern Africa, and provides service to tens of millions of people across multiple countries every single day. With Loon's Mobile Network Expansion (MNE) solution, we'll help Vodacom reach more users in Mozambique and bring connectivity to places where it previously didn't exist," Westgarth said.
Loon has seen momentum growing lately, with a breakthrough airspace deal with Uganda that allowed it to begin flying balloons in Kenya and a recent partnership with AT&T in the US, which also extends to AT&T's partners around the world.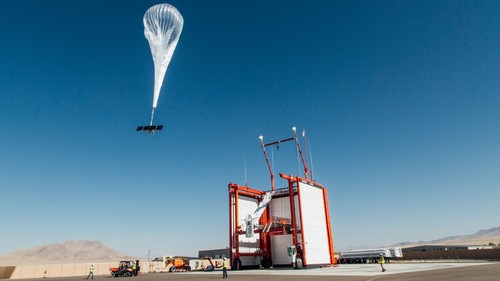 Westgarth explained that a deal with an operator like Vodacom is a prerequisite for the company to provide LTE service in any country.
"In order to serve we also need access to a country's airspace as well as regulatory approval to utilize spectrum and import and install ground infrastructure. Over the past few months, the Loon and Vodacom teams have been working collaboratively with various regulators to secure these approvals and enable the service," he said, adding that the partners now have the necessary permissions to fly above Mozambique, to import and install ground infrastructure, and to serve Vodacom users with Loon's floating cell towers.
Vodacom Group's CEO, Shameel Joosub, said in a statement that the partnership is a perfect example of how technological innovation can connect the most rural communities in Africa.
"We are pleased to be part of this initiative in Mozambique, which is helping to bridge the digital divide. This is even more pertinent in the face of the COVID-19 pandemic, where more Mozambicans will now have access to healthcare information through our Loon partnership."
He said the telco is hoping to forge similar partnerships and projects across the continent in the future.
Vodacom said the Loon solution will provide a 4G service that supports data, voice, SMS and USSD, which will also enable mobile financial services. The service will be available to any Vodacom subscriber with a standard 4G-VoLTE enabled handset and SIM card. Users will not need to do anything special to connect to the service; they will connect just as they would to a normal cell tower.
Vodacom said it has more than 6 million subscribers in Mozambique, and the biggest market share in the country, and its various network technologies currently cover up to 62% of the Mozambican population.
"In the coming months, we will continue to install ground infrastructure and begin flying test flights so Loon's autonomous navigation system can begin learning the wind patterns in the stratosphere above Mozambique," Westgarth added.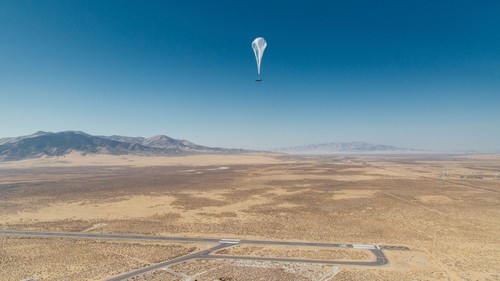 Loon has taken the most essential components of a cell tower and redesigned them to be light and durable enough to be carried by a balloon 20km (12.4 miles) up. The balloons are the size of a tennis court and made from sheets of polyethylene, and powered by an on-board solar panel. They are made to last for more than 100 days before landing back on Earth in a controlled descent.
Westgarth said that expanding to a second country in Africa both broadens the impact that Loon can have, and also brings with it benefits for the operational efficiency of the balloon fleet.
"Since Loon vehicles float on wind currents in the stratosphere, they are constantly moving in and out of a given service region. With two countries in close proximity to one another, we can share vehicles across service regions when it makes sense to do so, which will increase our utilization rates. It's pretty cool that in the lifespan of one vehicle, it could serve in multiple countries, multiple times," he explained.
— Paula Gilbert, Editor, Connecting Africa