MTN Ghana boasts double-digit Q1 growth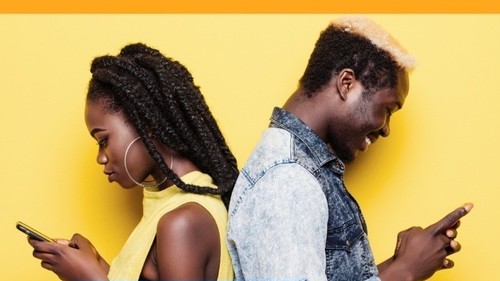 MTN Ghana saw its service revenue over the past quarter grow by 20.4%, to 1.43 billion Ghanaian cedi (US$246 million), buoyed by double-digit growth in its voice, data and Mobile Money (MoMo) revenue.
This is according to a quarterly update from the pan-African operator which also warned that the COVID-19 pandemic was likely to impact the Ghanaian operation's outlook going forward.
MTN Ghana grew its earnings before interest, tax, depreciation and amortization (EBITDA) by 34.5% year-on-year (YoY), to GH¢768m ($132 million), for the quarter ended March 31, 2020.
The telco's voice revenue grew 16.6%, as active subscribers rose, but the contribution of voice to total service revenue dropped from 47.1% to 45.6% "as other lines of revenue continued to grow faster than the traditional business in line with our revenue diversification strategy."
Data revenue jumped 19.4% while MoMo revenue grew 30.4% YoY.
Subs surge
MTN Ghana's subscriber base grew 6.2% over the quarter to 23.9 million customers. MTN also saw a good uptick in data subscribers, which grew 5.4% quarter-on-quarter (QoQ) to 21.2 million.
MTN MoMo users are also growing in Ghana, with 15.5 million registered users at the end of March, up 6.9% QoQ.
Last week MTN Nigeria also announced it had added 4.2 million new subscribers in the past three months.
MTN listed a 35% stake in its Ghanaian business on the Ghana Stock Exchange in September 2018.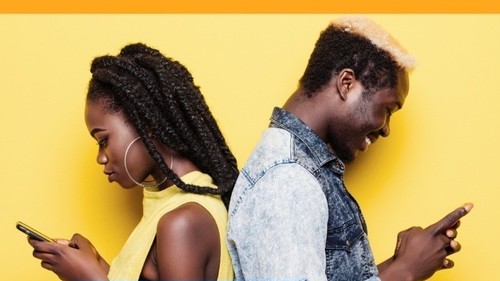 Coronavirus warning
The group warned that the COVID-19 pandemic, coupled with the sharp fall in oil prices, is likely to significantly slow down GDP growth in Ghana and impact the telco.
The country's recent restrictions on people's movements and business operations resulted in "some disruptions in demand and supply chains and consequently led to dampening of the levels of economic activity in the country," MTN Ghana said in a statement.
The operator said it had started the year with a strong quarterly performance and optimism about the financial year 2020, but uncertainty associated with the likely duration and related economic impact of the pandemic "calls for a more measured outlook in the near-term."
"The potential areas of impact and focus include employee safety; supply chain delays and availability; management of credit and liquidity; currency risk; counterparty risk; and the potential revenue impact from reduced consumer spend," it said.
As of Tuesday, Ghana had 2,719 COVID-19 cases, 18 deaths and 294 recoveries, according to the latest Ghana Health Service update.
MTN said that voice and MoMo revenue have experienced an immediate impact from the current macro disruptions and government interventions to manage the COVID-19 situation, based on early trends. This included a Bank of Ghana directive to zero-rate all Mobile Money peer-to-peer transfers up to GH¢100 ($17.2) daily for a period of 90-days.
"Although we have witnessed growth in data revenue, due to shifts in behaviour to work-from-home and school-from-home schemes, this does not fully offset the slowdown in voice and Mobile Money revenue," it said.
— Paula Gilbert, Editor, Connecting Africa