Vodacom launches 5G in South Africa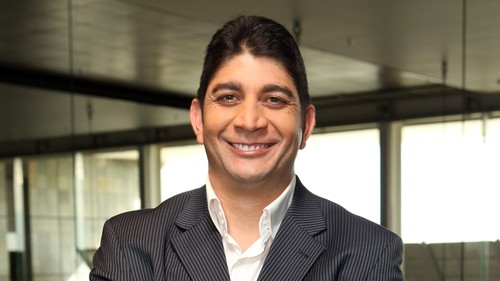 Vodacom has officially launched 5G in three cities in South Africa,
as promised
earlier this year.
Johannesburg-headquartered Vodacom said in an emailed statement on Monday that it had switched on the live 5G mobile network in Johannesburg, Pretoria and Cape Town – with further rollouts planned for other parts of the country.
The network is intended to support both mobile and fixed wireless services and is currently available on 20 live 5G sites, 18 of which are in Gauteng and two in the Western Cape.
"Vodacom's 5G launch in South Africa comes at an important time as it will help us improve our network efficiency during the COVID-19 national state of disaster," said Vodacom Group's CEO, Shameel Joosub.
Vodacom was recently assigned temporary spectrum by the Independent Communications Authority of South Africa (ICASA) for the duration of South Africa's national state of disaster, including 50MHz in the 3.5GHz band, which has been used to fast-track its 5G launch.
Joosub said the temporary spectrum has already mitigated the network congestion Vodacom experienced during the five-week lockdown period in the country.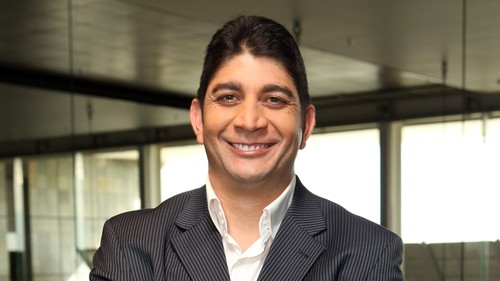 "As a more efficient technology than its predecessors (such as 3G and 4G), the deployment of 5G will help Vodacom manage the 40% increase in mobile network traffic and the 250% increase in fixed traffic experienced during the COVID-19 lockdown," the telco said.
Permanent 5G spectrum is not currently assigned in South Africa, and operators are still awaiting the planned licensing of both 4G and 5G spectrum by ICASA this year.
Vodacom and Liquid Telecom concluded managed network services and national roaming agreements for a national 5G network in December 2019.
Vodacom was also the first network operator to launch a 5G commercial service in Africa in Lesotho in 2018.
Since 2018, Vodacom has been modernizing its SA network to prepare for the deployment of standards-based 5G technology in the country, but awaiting the allocation of spectrum.
There are not a lot of 5G devices in use in SA at the moment, but Vodacom expects to expand its initial 5G rollout as more smartphones, Wi-Fi and fixed wireless access routers become available.
For now, Vodacom said it was offering two 5G devices in particular to consumers to allow them to experience the 5G network. These are the LG V50 ThinQ 5G smartphone, which retails for about R13,599 ($730), and Huawei's 5G CPE Pro, a fixed wireless access router which is listed on the Vodacom website at a contract price of R1,499 ($80).
Vodacom said existing 4G tariffs for mobile and fixed will initially apply to Vodacom's 5G service offering, with special 5G tariffs to be announced later.
— Paula Gilbert, Editor, Connecting Africa