New Telecoms Licensing Regime in Uganda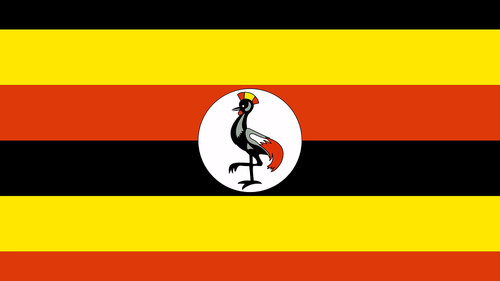 Ugandan telecommunications operators have only a few more days to formally notify the country's regulator about their preferred license categories under a new regime that is about to come into effect.
All current and prospective operators have until January 30, 2020 to formally tell the Uganda Communications Commission (UCC) which licenses they wish to be considered for.
Operators have known since October 2019 that the deadline was coming and were first given 60 days to submit before the UCC extended the deadline.
The decision came after the UCC concluded a review of the new licensing framework for the telecommunications sector and approved various license categories. The new licensing framework is supposed to come into force by June 30 this year and was presented to all current and prospective operators at the Commission's offices on October 29, 2019.
UCC Executive Director Godfrey Mutabazi said at the time that the last similar review was conducted back in 2016. Mutabazi said the new framework will boost investment in the sector and ultimately improve the quality of telecommunications services.
The UCC explained in a blog post on its website that the new framework aims to ease market entry and enhance competition while also enhancing local ownership of telecom services. The UCC hopes it will also intensify the rollout of broadband Internet and promote effective utilization of available resources.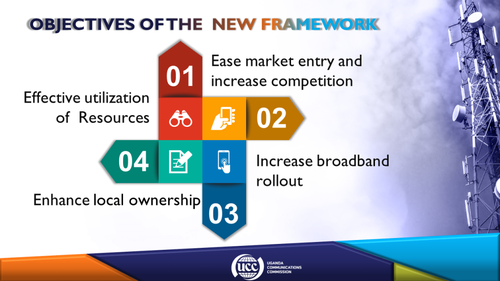 Six new license categories have been introduced: National Telecom Operator (NTO) license; National Public Service Provider (NPSP) License; Regional Public Service Provider (RPSP); National Public Infrastructure Provider (NPIP) License; Regional Public Infrastructure Provider (RPIP) License; and License to provide Communal Access.
The new framework also requires all national telecom operators to float at least 20% of their shares on the Uganda Securities Exchange within two years of acquiring the new license.
The UCC has also introduced authorizations for value-added services providers, including those offering digital financial services. It said this authorization will apply to all providers of mobile money services, mobile electronic payment solutions and mobile-based lending services.
According to statistics from market research company Ovum, Uganda has five active mobile operators and a total of around 22.8 million mobile subscribers.
MTN Uganda leads with a market share of 52%, as of June 2019, followed by Airtel Uganda with almost 34%. Africell Uganda has around 5.7% market share and Uganda Telecom has 4.3%. The smallest operator is Smart Telecom Uganda, with just 1.8% of mobile subscribers in the country.
— Paula Gilbert, Editor, Connecting Africa