Video: The Next Industries Facing Disruption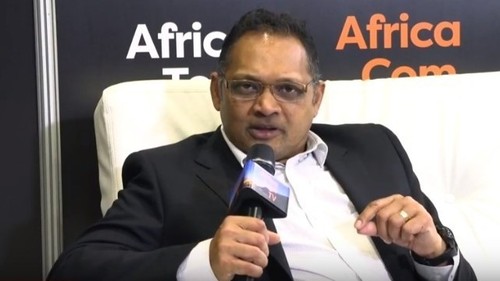 Financial services, manufacturing and logistics are going to be the next industries to be hit by disruptive technologies. This is the view of Herman Singh, founder and CEO of Future Advisory, a global professional advisory business and investment firm.
Singh was speaking during the recent AfricaCom 2019 event in Cape Town about the disruption we have already seen in industries like media and telecommunications and how financial services are the next on the chopping block.
"I see technology having a huge impact in particular in banking, insurance, money transfers, savings and lending. You are starting to see it already -- they are getting hit by big tech. If you look at what Amazon has launched, almost everything that Amazon has launched replicates a bank, but Amazon doesn't have a banking licence. If you look at any bank in South Africa, for every product on their website there is a startup that has launched a product that is equivalent, if not better," he said.
Future Advisory helps startups to scale their businesses and also guides them through the process of corporate partnerships. Singh told AfricaCom TV that finding the right partners is paramount for startups.
"The key problem that startups [face] is they need to get their products into market before they run out of cash," he said.
Singh advised that when looking for partnerships, startups need to make sure that prospective partners are truly compatible. "You have to get the match right, because sometimes the corporate just wants so give them money and I'm not sure that's a great deal for a startup, because you can get that from a bank or an equity player. If what the corporate gives you is market access, IP or branding, that is fantastic because what you are looking for is distribution," he explained.
— Paula Gilbert, Editor, Connecting Africa