The Best of the AI Summit at AfricaCom 2019: Videos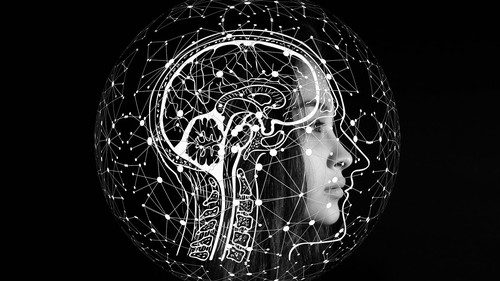 African artificial intelligence (AI) experts came together at the recent 2019 AI Summit at
AfricaCom
in Cape Town to debate and discuss how AI is addressing the most urgent challenges on the African continent.
With AI's business value in Africa set to surpass $45 billion by 2025, it is becoming increasingly necessary to understand how this growth is being translated into real-world commercial solutions for the enterprise
According to Clint Wheelock, chief research officer at Informa Tech, some of the trends discussed at the African leg of the AI Summit included how AI can bring socio-economic benefit to Africa's people and what policy changes need to be put in place to make AI useful on the continent.
"Whereas most of the AI Summit global series is really focused on practical business applications for AI, we have seen much more of a robust interest in policy considerations, societal factors and thinking about macro-economic issues -- the more humanistic dimensions of AI adoption that go beyond the business case and go beyond the technical white papers and things of that nature," he said.
Because of Africa's diversity he said that the adoption patterns that AI will take in Africa will follow different paths within different countries.
He added that one of the sectors that has seen the most interest in AI has been the security sector.
"Cybersecurity is certainly one of the hotbeds of AI adoption from the standpoint of utilizing the data flows that are created by IT systems and really trying to protect against the vulnerabilities that are so inherent in some of those systems as well," he said.
In the below video Wheelock and event producer at AI Business, Maria-Carla Dobronauteanu, discuss the major trends at the AI Summit Cape Town 2019.
One of the speakers at the event was Baratang Miya, founder and CEO at GirlHype. She spoke to AfricaCom TV about how her software engineering school is trying to increase the pipeline of women joining the tech industry.
She explained why it is so important to have diverse voices in the IT industry -- and particularly in the AI space -- to make sure that AI technology does not carry the biases of a single gender or race.
Devika Daga, AI practitioner and humane technologist, also spoke about diversity in the AI field but said the discussion needs to go beyond just gender diversity and also look at the fact that AI development needs people of diverse backgrounds, educations, ages and ethnicities as well as gender diversity because "AI is a reflection of human values".
She also works with the Modular Open Source Identity Platform (MOSIP) and spoke about the work the group is doing with governments to implement digital, foundational ID systems in a cost effective way.
Irene Kiwia co-founder and president of Women of Achievement, an organization that began in Tanzania but has now become pan-African, also spoke to AfricaCom TV about how AI is being used in the financial services sector in Africa.
She said that 85% of Africa's bankable population primarily accesses financial services through community savings and lending groups, however there is almost non-existent data for these groups and AI could provide an opportunity to change this.
Warren Hero, chief digital officer at law firm Webber Wentzel, spoke at the Summit about artificial intelligence and human-centered design thinking and how AI can be used in the legal fraternity to boost productivity, improve client service and reduce costs.
Hero said that in a recent experiment the firm ran using AI it was able to decrease the time to deliver a specific service to a client from seven months to three weeks. Another experiment used AI to review 2 million documents and pick out the most relevant to a specific case, in just a few hours and with 99.9% accuracy.
— Paula Gilbert, Editor, Connecting Africa