SA Companies Back Away From Public Cloud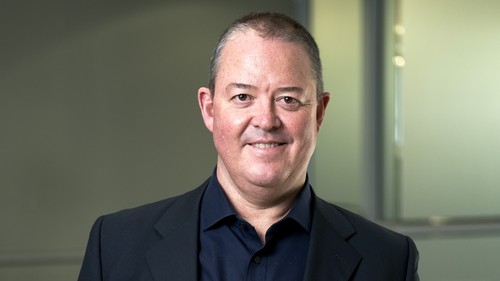 South African enterprises are embracing hybrid cloud solutions and repatriating their public cloud workloads to premises-based systems, according to a new survey.
According to the second global Enterprise Cloud Index survey and research report, conducted by Vanson Bourne on behalf of enterprise cloud computing company Nutanix, South Africa outranked the global and Europe, Middle East and Africa (EMEA) averages in moving applications out of the public cloud and back onto private infrastructure.
The survey found that around 84% of South African companies reported having moved public apps back on-prem or having plans to do so, compared to 73% of global and 71% of EMEA countries on average.
In a reversal of its 2018 Enterprise Cloud Index (ECI) profile, South Africa upped its reported data center penetration by 48% -- from 24% in 2018 to 72% this year -- pushing it into the highest global data center usage bracket. By sharp contrast, just 25% of South African respondents reported using private cloud, the lowest across all countries except Taiwan (21%) and Hong Kong (23%).
"While the cloud has not moved off of the business agenda, South African customers are looking at how they can better modernize their on-premises data centers and are in some instances scaling back their use of public, private, and hybrid clouds," said Paul Ruinaard, regional director at Nutanix Sub-Saharan Africa.
"This is supported by a stated 9% decrease in cloud usage by local respondents, and a staggering 84% who stated that they have moved or are planning to move applications from the public cloud back onto their private IT infrastructure."
The report also found that cost is very important -- managing the public cloud budget is more problematic for South African companies than others. About 35% of global ECI respondents consistently report public cloud budget overspends year-on-year. However, by contrast, nearly 53% of companies in South Africa reported being over budget with their public cloud spend in 2019, about 12 points higher than South Africa reported in 2018 (41%).
It appears that cost plays a far more important role in South African cloud decision-making than elsewhere. Over 75% of respondents in South Africa said that cost advantages were the number one factor fueling their cloud decision-making, while about 53% of global and EMEA countries said that was the case.
Global cloud services providers like Microsoft Azure have turned their eye towards South Africa in recent years: Microsoft unveiled two local cloud data centers, one in Johannesburg and another in Cape Town, in March 2019.
Meanwhile, rival Amazon Web Services (AWS) plans to launch its Cape Town infrastructure region in the first half of 2020, which will consist of three availability zones. In March, Huawei Cloud also started offering commercial services in SA. Google does not yet have a cloud region or data center in Africa, but Google Cloud services and support are provided through its partner network locally.
The ECI report found a significant disconnect between what South Africans deem the ideal IT infrastructure and what they're deploying today. South African IT professionals generally agree with their worldwide peers that hybrid cloud represents the ideal and most secure IT operating model. Still, South African respondents reported the third-lowest penetration of hybrid clouds today (6%) after Japan (3%) and Switzerland (4%), and South Africa's hybrid usage dropped by nine points in 2019.
"The data by no means states that South Africans are halting their cloud journey, but instead they are approaching it more maturely and cautiously, it also states that they intend to grow their hybrid cloud use by 35% and decrease their data center use by more than 50% by 2024," added Ruinaard.
— Paula Gilbert, Editor, Connecting Africa