Safaricom IoT Solution Is Keeping Kenya's Beers Cold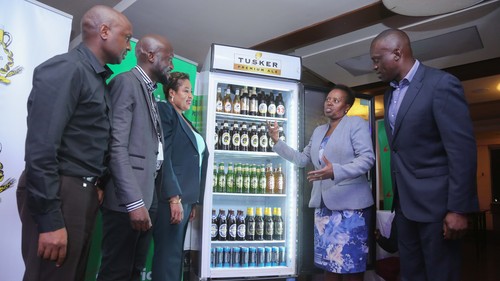 Telecoms operator Safaricom is partnering with Kenya Breweries Limited (KBL) to connect and enhance its coolers using Internet of Things (IoT) technology.
The connected coolers are wired with sensors that monitor things like temperature and how often the fridge door is opened to give real-time data for the the alcoholic beverage company, which is a subsidiary of East African Breweries Limited (EABL).
"We developed an IoT solution that consists of devices installed in the coolers that will have sensors which will transmit various data to a platform which generates business insights that will assist KBL to optimize the coolers," said Rita Okuthe, chief enterprise business officer at Safaricom.
"For instance, EABL distributors can now tell where their assets are located, if the assets are in use or not [on/off], whether the assets are at the optimal temperature and how many times the door of the cooler is opened. Over 2,000 coolers are already connected," Okuthe added.
Safaricom said it is also planning to deploy more IoT solutions to deliver smart water metering and animal tracking systems. The new IoT network will tap into the Safaricom existing 4G network.
"The partnership we are doing with Safaricom is going to be transformational," Jane Karuku, MD of Kenya Breweries Ltd., said in a voice message sent to Connecting Africa from the launch event in Nairobi.
"From where I sit, I can tell how much we have sold every day. Now I can even further tell whether our fridges are being well taken care of, because this has been a challenge for us. We've lost fridges, I can't tell you how many -- I'm not sure we even know where all our fridges are," she said.
Karuku said the group invests a lot in fridges every year and the project will enable it to extend its capability to track and invest in coolers and hopefully cuts costs.
"They will also be in the right outlets -- in the past we would find so many that were in the wrong outlets. Lastly, we can tell whether they're cold and I think for me that's the most exciting, because we know cold drinks drive sales and at the end of the day, what you want to do is to drive business growth and sales," Karuku added.
KBL said the connected fridges will be provided free of charge to retailers and outlets across Kenya.
According to market intelligence company IDC, spend on IoT technologies in the Middle East and Africa is set to top almost $8.5 billion this year, and reach $17.6 billion by 2023 as governments and businesses ramp up their investments in digital transformation projects.
Driving efficiency
Okuthe said that IoT solutions are important for enterprises because they help to drive efficiency, eliminate waste and assure quality.
"EABL today is able to know exactly where their coolers are, if the cooler is on or off, the temperature of the coolers and how many times that cooler door is opened," Okuthe said.
She said a lot of data can be pulled from these simple things and can help pinpoint sales in any particular location.
"You are able to deduce if you need a bigger cooler. You are able to tell at the touch of a button how quickly the product is moving. If you overlay that with our cashless M-Pesa solution that is already a part of the EABL distribution network, then I think we're really driving efficiency and eliminating waste.
"It's cost effective because you are able to, at the touch of a button, reach the furthest part of this country -- you're able to know in real time what is going on in each part of the nation. Secondly, it assures your quality, because if you want something served at a certain temperature, you're not going to be able to check simultaneously across the nation. But with this, you have a real time view of what's happening on the ground," Okuthe added.
EABL is already partnering with Safaricom in driving a cashless payment model among its distributors, who now transact on M-Pesa when dealing with retailers.
Okuthe believes the IoT solution will also help boost KBL revenues.
"For instance, in a certain area, there may be one brand that is doing better than the others -- without the IoT technology you're blind to that. But once you are able to tell that when this fridge door is opened, this particular brand is being taken out more often than another in this area, then you're able to also provide the right brands for the needs of your customers," she said.
"If it's working at its optimal level, you should also completely eliminate out-of-stock situations," Okuthe concluded.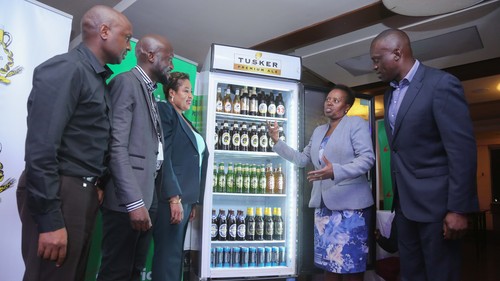 — Paula Gilbert, Editor, Connecting Africa