AfricaCom: Liquid Telecom Connects East to West Africa via DRC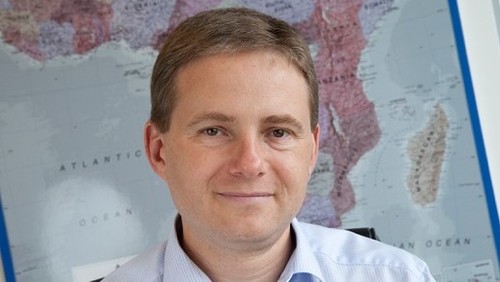 Pan-African telecoms group Liquid Telecom has announced a direct land-based fiber link connecting East to West Africa. The new coast-to-coast digital corridor follows the completion of Liquid Telecom's new high-capacity fiber link running 2,600km across the Democratic Republic of Congo (DRC).
Liquid Telecom Group CEO Nic Rudnick made the announcement at AfricaCom 2019 in Cape Town and called the new link "the most direct digital corridor across the southern hemisphere."
"This is really the first time that there is a high capacity connectivity from coast to coast," he told journalists in a briefing on the sidelines of the AfricaCom conference.
"By linking the DRC to Liquid Telecom's rapidly expanding pan-African fiber network and the rest of the world, this transformative infrastructure is creating a foundation for digital growth. Fast, reliable broadband connectivity will advance society, fuel innovation and help champion pan-Africa trade."
Until recently, no direct, land-based fiber network existed between East and West Africa. Network traffic between Kinshasa in the DRC and Dar es Salaam in Tanzania, for example, was routed via London.
This new extension connects the DRC to neighboring Tanzania and Zambia with onward connectivity to Liquid Telecom's "One Africa" optical network that stretches approximately 70,000km.
"This enables not only the ability to reduce latencies from the East to the West, but also for international operators who are bringing capacity in from other continents to be able to traverse the African continent and connect through to the Americas," he said.
"I think one of the key things is not only about building infrastructure for Africa, but also building infrastructure that can be used by the rest of the world and allow Africa to be a service provider to the rest of the world and not just a receiver of services. So that is a very significant development," Rudnick added.
DRC calling
He said that in Kinshasa alone, for example, some of the city's 11 million population will no longer have to rely solely on mobile broadband -- they will now have the option to access high-speed, reliable Internet directly into their homes. Similar outcomes will become true in other DRC cities along the route -- collectively adding up to about 5 million connected people.
"The DRC is really becoming a priority country for us. We see significant numbers of unconnected people. As we are building fiber we are going through towns and cities that have hundreds of thousands of people that previously only had connectivity via satellite. So that buildout will continue to accelerate this year and next year, and really connecting people to high speed capacity that have never had really any connectivity before," Rudnick said.
"It also opens up the whole interior of the continent because the kind of capacities we are talking about on these trans-continental routes are capacities never seen before, running into many terabits of capacity."
The latest fiber expansion connects the company's network on the Atlantic coast at Muanda in the DRC, via Liquid Telecom's international subsea cable partners. It then runs directly east to Kinshasa and through the DRC onto Lubumbashi in the south, connecting with other cities in between, including Kikwit, Kananga and Kolwezi. The link then crosses the DRC border into Zambia, integrating there with Liquid Telecom's existing terrestrial fiber network.
Rudnick told Connecting Africa that the fiber for the East/West link has all been laid but they are still lighting up sections of the route.
"Portions of it are lit, there will be some more portions of it lit now in November and December, and the whole link will be live early next year," he said.
Liquid is also connecting South Sudan and its capital Juba to fiber for the first time. "There's never been any fiber connectivity going into South Sudan before, it was one of the last countries on the continent to get fiber. That link is now in and services will commence in early December. So we're getting to the point now where every country in the continent is connected," he said. (See South Sudan Gets Hooked Up to Liquid Telecom's Pan-African Backbone. )
He also revealed that Liquid was about to sign a deal with Sonatel in Senegal to extend its network reach further into West Africa.
"We are signing an agreement to connect our network through theirs in Senegal and also some of the neighboring countries where they have fiber. So that will mean that our network, already in cooperation with others, will extend further into West Africa. We are not going to go into those countries and build fiber next to someone who's already built fiber. We would rather cooperate in those circumstances," he explained.
Cloud focus
Liquid is also focusing more on its cloud strategy unveiled last year. (See Liquid Telecom Extends Microsoft Azure Stack Availability.)
"Last year we expanded our data centers in Cape Town, Johannesburg and Nairobi. We are now about to commence build on three new data centers in other countries and further expansion of the existing data centers. Part of that is really the strategy to bring cloud services into Africa in a meaningful way. We see cloud really as being as revolutionary in the content as the arrival of the mobile telephone.
"For the first time, humans have access to some of the most sophisticated technologies and advanced technologies and it doesn't require upfront capex, it doesn't require software licenses. It's all pay as you go and payable locally," he added.
Liquid also announced an expansion of its partnership with Microsoft to launch new enterprise cloud services. Liquid Telecom said it is a launch partner in Africa for the new Azure Peering Service which is a networking service that enhances customer connectivity to Microsoft cloud services such as Office 365, Dynamics 365, software-as-a-service (SaaS) offerings, Azure, or any Microsoft services accessible via the public Internet.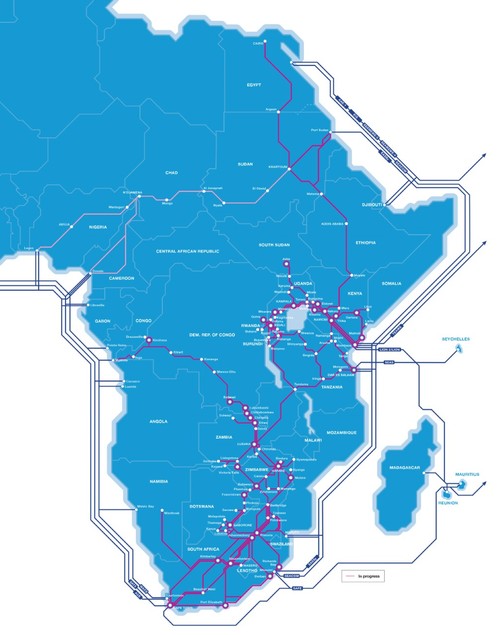 *Top image is of Nic Rudnick, Group CEO, Liquid Telecom.
— Paula Gilbert, Editor, Connecting Africa