Voice Still Key for FNB Connect Users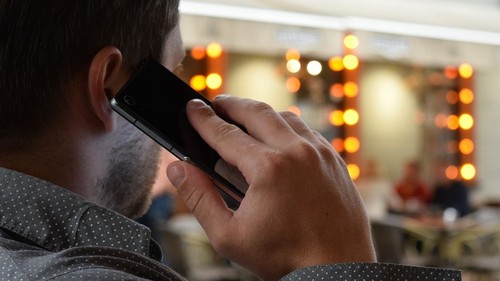 South African mobile virtual network operator (MVNO) FNB Connect says voice calls still account for between 30% to 40% of its customers' typical telco spend.
"Voice calls are still very important to our customers and South African consumers at large, despite the rising demand for data services. Contrary to popular belief, our analysis shows that higher income groups still use voice services more than the average consumer," says FNB Connect CEO, Len Pienaar.
FNB Connect launched in June 2015, making First National Bank (FNB) the first bank in the country to establish a mobile offering. Rival Standard Bank took another three years before it launched its own MVNO offering, going to the market in November 2018.
Less than six months after FNB Connect's launch it had gained 100,000 customers, and before it celebrated its first birthday this had doubled to 200,000. Since then the MVNO has continued to grow. At the end of December 2018, it had a subscriber base of 670,000, growing by 29% over an 18-month period.
"Telco spend continues to account for a significant portion of FNB customers' daily spend. While many need telco services for a range of reasons, it's tough for some to be able to afford the associated costs," adds Pienaar.
The comments come as the MVNO this week announced new unlimited voice plans for customers.
The new Talk Max plan offers unlimited voice minutes, 50MB of data and 50 SMS for a promotional price of R249 (US$17) per month (Standard price of R299 ($20.00) per month); the Talk Max Pro plan offers unlimited voice minutes, 1GB of data and 100 SMS for a promotional price of R349 ($23.60) per month (Standard price of R399 ($27.00) per month).
FNB says the new offerings are significantly cheaper than the previous voice-centric Ultimate package that FNB offered, which gave customers 4,000 minutes for R399 ($27.00) per month.
Although both plans offer "unlimited voice minutes" there is a fair usage policy that applies. This includes for Talk Max: no more than 120 unique outgoing numbers called; a 15% or more incoming-to-outgoing calls ratio; and the minimum use of 50MB of data per month. For Talk Max Pro users: A maximum of 200 unique numbers called; they must ensure at least a 5% incoming to outgoing call ratio on number of calls; and they must use a minimum of 100MB of data per month.
"The fair usage requirements ensure that customers use the packages for their everyday cell phone needs and not misused for commercial or other purposes. This will ensure that the offering remains viable for us whilst fulfilling the needs of our customers," says Pienaar.
— Paula Gilbert, Editor, Connecting Africa