Cloud Services a Game Changer for Digital Transformation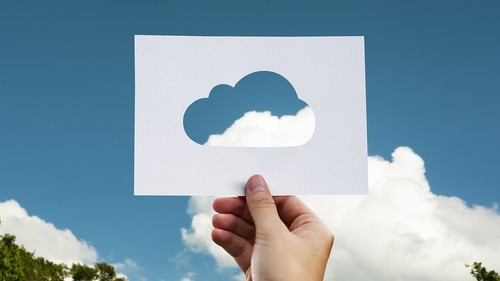 Without adequate access to cloud services, digital transformation in Africa loses some of its depth and meaning. This is the view of Guy Zibi, managing director at research firm Xalam Analytics, who was speaking during the recent Connecting Africa webinar,
Cloud Evolution in Africa
.
"I think that more markets and enterprises are understanding this and that is what's driving a lot of the growth we are seeing in the cloud services market in Africa," he said.
"Our overall perspective looking ahead is that cloud services are a game changer in many respects. If you just take stock of the context, you see cloud services as a pillar of African digital transformation, on the same level as connectivity and payments," he continued.
"You need connectivity to access content and you need payments to expand the scope and ease of economic transaction and build financial footprints. But really you need cloud to access a broad range of transformational technologies like virtualized compute, analytics, AI, IoT, etc. and make the best of them," Zibi explained.
The webinar was the first in a Connecting Africa Digital Series produced in association with AfricaCom and was focused on the development of the cloud services market on the continent: Further webinar presentations, all free to access, will run in the weeks leading up to the AfricaCom event (November 12-14, Cape Town).
Zibi presented some of Xalam Analytics' research findings and noted that African enterprises have a powerful impetus for digital transformation. He said there has been a dramatic expansion in the reach of cloud and content delivery network in Africa and more than a 200% increase in hosting power capacity when it comes to African edge point-of-presence locations as of the end of June 2019.
The African enterprise ICT opportunity cannot be ignored with around 5 million formal enterprise units, 500 companies generating about $200 million per year and more than 1,000 corporates with sales of more than $50 million.
However, Zibi acknowledged that the African cloud is complex and varied. He said that cloud readiness is a work in progress in African markets, but many nations are already cloud ready or on the road to get there.
Countries identified as mostly cloud ready were Mauritius and Morocco while those on the path to being cloud ready included Nigeria, Egypt, Rwanda, Senegal, Namibia and Gabon. Mozambique and Angola were identified as not yet ready.
A poll taken during the webinar found that the majority of attendees believed access to cloud services would make a difference to their company's operations. In fact, 48.4% of the respondents said this was already the case for their company and 37.5% said it would make a difference in the future. Only 4.7% said they did not believe that cloud services would make a difference to their company and 9.4% were unsure.

Cloud outlook
Going forward Zibi had big predictions for the African cloud market, saying there is deep potential demand within the enterprise sector in Africa.
"This is one of the fastest-growing segments in the African ICT market," he said.
He predicts that cloud services contribution to African Enterprise ICT Revenue will be more than $2 billion in incremental top line revenue over the next five years.
"We are projecting that cloud services revenue will double in size over the next four to five years."
To access the archive of the webinar, you can click on this link.
And sign up now for the 4G Evolution & 5G in Africa webinar that takes place on Oct. 8.
AfricaCom will take place between November 12 and 14, 2019, in Cape Town, South Africa. To find out more, click on this link.
— Paula Gilbert, Editor, Connecting Africa