Fiber Connectivity Key for SA Enterprises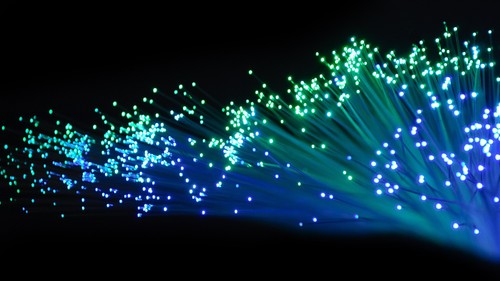 Fiber connectivity is being embraced by many sectors in South Africa, but manufacturing remains behind the curve when it comes to rapid advances in connectivity and emerging technologies.
This is the conclusion of a new research study conducted by technology market research company World Wide Worx, in partnership with enterprise software company Syspro.
"The Mobile Corporation in South Africa 2019" study showed that manufacturing enterprises typically use slower forms of connectivity than enterprises in general and have had to use stopgaps to cross the corporate digital divide.
The study, based on telephone interviews with IT decision makers at 400 large companies in South Africa, found that while 63% of manufacturing enterprises regarded fiber-to-the-office as a key technology, this figure leaped much higher for other industries.
In fact, seven other industries saw 100% of respondents say that fiber-to-the-office is very important in terms of the devices or hardware that they use. These industries were: accounting, consulting and management; communication and broadcasting; construction and engineering; general business services; health services and education; printing and publishing; and legal services.
"This has the potential to have a negative impact not only on productivity and overall output, but also on the abilities of these organizations to remain agile and competitive," he added.
Overall, voice communications seem to remain the heart of the corporation, with landlines and basic cellphones being ranked the most important hardware devices by all respondents.
"For those sectors that are up to date with technology or are trying to use technology to become more competitive or remaining in tune with the times, fiber has completely killed off other forms of connectivity and is far more important, for example, than cell phone or landline connectivity. These are the truly connected organizations," Goldstuck said.
It was interesting to see that retail came in even lower than manufacturing at 62%, which he did not expect.
"It's quite surprising because the retail sector is undergoing a dramatic revolution in payment systems and connectivity and so on, but just under two thirds of retailers have actually woken up to the importance of the form of connectivity that they use."
Another interesting aspect of the findings was the importance of WiFi and, in particular, the emergence of mobile WiFi devices. Almost half of all respondents, 47%, regard WiFi in the office as important, with similar levels of use across industries. Mobile WiFi is only regarded as important by 23% of respondents across all industries, but only 12% regarded it as unimportant, indicating that it is beginning to fill the gap left by poor access to other high-speed connectivity.
"The research shows that connectivity has become important across all categories of activity, at the workstation, moving about the office environment, and beyond the office," added Goldstuck.
"This is further emphasized by the fact that the laptop computer has become as important as the desktop machine in corporate South Africa -- both are regarded as important by exactly two thirds of respondents. The importance level is the same across all industries, revealing the extent to which mobile productivity has become a pervasive need."
This was even further supported by the fact that 42% of respondents reported that employees were away from their desks, on average, around two to three times a day, probably taking their devices along with them to work on-the-go.
Goldstuck believes that as technology continues to evolve, we will almost certainly see a rise in the adoption rate within crucial industries.
"Overall, manufacturing in South Africa needs to become a lot more competitive, and they need to embrace technology. There is almost a palpable sense of fear of using technology to become more efficient," added Goldstuck.
"The problem right now is that manufacturers are lagging behind, in [emerging technologies] because they see them as a threat and not an opportunity and there is one very simple secret of the enterprise future, that the manufacturing sector must embrace, and that is that technology is their ally," he concluded.
— Paula Gilbert, Editor, Connecting Africa