Safaricom Contributed $5.8B to Kenya's Economy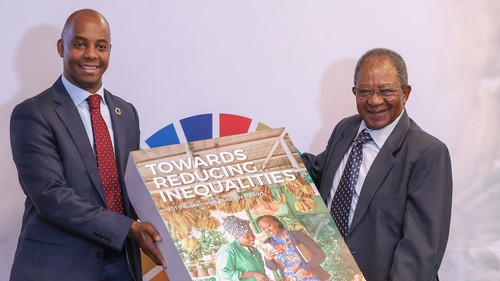 Safaricom generated KES 601 billion ($5.8 billion) of value to the Kenyan economy in the most recent full financial year and sustained 187,756 jobs directly and indirectly through its operations.
This according to the telco's own 2019 Sustainable Business Report, released this week, which indicates that the value to Kenyan society created by Safaricom increased by 11% for the financial year ending March 2019. The KES 601 billion contribution was 9.6 times the net profit earned in the financial year and, according to the mobile network operator, it was responsible, either directly or indirectly, for 6.3% of Kenya's gross domestic product (GDP), though this was down by 0.2% compared with the previous year.
According to the World Bank, Kenya's GDP in 2018 was $87.9 billion.
The Safaricom contribution was calculated through KPMG's "True Value" methodology, which allows companies to quantify the indirect value contribution they make to a country's economy, society and environment.
"By examining the positive and negative impact of the organisation on society, the environment and the economy in monetary terms, we are able to highlight how much actual value we contribute to Kenya and its people," the report explains.
"The True Value assessment calculates that we sustained over 187,756 direct and indirect jobs during the year and, if the wider effects on the economy are included, this number increases to over 978,633 jobs," the report reads.
The 8th annual report, the theme of which is Towards Reducing Inequalities, aims to illustrate how Safaricom is using a sustainable business model to address society's needs.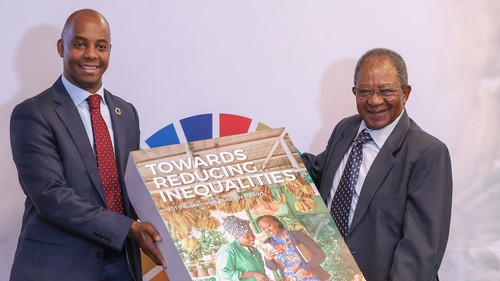 "Our business continues to contribute towards successfully improving the quality of life for Kenyans across the country, creating sustainable livelihoods and delivering a wide range of products, services and initiatives that support businesses, and families," said Stephen Chege, chief corporate affairs officer at Safaricom.
These initiatives included a sustained focus on increasing the number of people with disabilities within Safaricom's workforce from 1.7% in FY2017/2018 to 2.1% last year, and growing the number of women-owned women-led businesses within the company's supply chain as part of the Safaricom Women in Business initiative.
The report indicates that Safaricom now has 96% 2G coverage, 93% 3G coverage (up 7% YoY) and 57% 4G coverage (up 22% YoY). The group also has a 6,700km fiber optic footprint, adding 1,231km during the financial year. Safaricom invested KES38 billion ($370 million) in infrastructure during the year.
Launched in March 2007, mobile money service M-Pesa now has more than 22.6 million active customers and over 167,000 M-Pesa agent outlets countrywide. In the 2019 financial year, M-Pesa processed 1,200 transactions per second, up from 900 per second in the previous year.
Safaricom has also committed to plant 5 million trees in forests across the country during the next five years as a way to help fight climate change. This will be done in partnership with Kenya Forest Service and Community Forest Associations, as part of a carbon offset program designed to help the company achieve net zero carbon-emitting status by 2050.
"We know that climate change remains one of the biggest challenges we face today. In line with our bold Net Zero commitment, we have pledged to do more to decrease our reliance on fossil fuels, whose burning contributes to global warming, and reduce our carbon footprint. In addition to restoring forest cover, this carbon offset program will help build resilience to climate change and sustain livelihoods within the community," added Chege.
— Paula Gilbert, Editor, Connecting Africa