Mobile Money Takes Off in South Sudan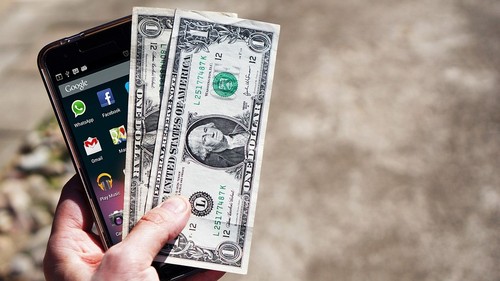 South Sudan's digital inclusion aspirations have recently been boosted by the rollout of two new mobile money services in the African country.
The newest comes from electronic financial services company NilePay, which on Tuesday announced a partnership with mobile operator Zain South Sudan to launch NilePay Mobile Money.
"NilePay Mobile Service's partnership with Zain South Sudan is part of the company's long-term strategy to enable ecommerce and digitize financial services across the country," said NilePay Mobile Money director Darius Mobe in a statement.
Meanwhile, last month Zain South Sudan also partnered with local company Trinity Technologies to roll out a mobile money service called M-Gurush.
NilePay is a subsidiary of Lukiza, which has a mobile money platform license from South Sudan's National Communication Authority (NCA). Trinity Technologies also has a license from the Central Bank of South Sudan and the NCA.
According to NilePay, the South Sudanese people have been relying on unlicensed mobile operators to transfer money through platforms like the ones created by MTN and Safaricom's M-Pesa.
"We are excited to have partnered with NilePay to bring the mobile wallet services to the South Sudan market, which makes it more convenient and secure for users to withdraw and deposit money to their accounts while participating in the digital economy," said Zain South Sudan CEO Magdi Taha.
Mobile telecoms provider Zain was launched in Kuwait in 1983 as Mobile Telecommunications Company (MTC) before being rebranded as Zain in 2007. Over the years it has grown in both the Middle East and Africa through the acquisition of several mobile operators across the region and now operates in eight countries with a total of 49.2 million active individual and business customers as of June 30, 2019. In South Sudan Zain has around 900,000 customers, while it has 15 million customers in Sudan.
According to statistics from market research company Ovum, South Sudan had 2.1 million mobile users at the end of March 2019, which was a penetration rate of just 15.5% in a country estimated to have a population of over 13 million people.
According to the GSMA's State of the Industry Report on Mobile Money 2018, globally around 866 million people have registered mobile money accounts, transacting over $1.3 billion a day. Yet another 1.7 billion people still lack access to safe, reliable and convenient financial services.
Mobile money services are hugely popular in Africa because they allow those who are unbanked to pay bills, purchase goods and transfer money using any basic mobile phone.
Safaricom's M-Pesa platform leads the market with more than 37 million users across Vodacom, Vodafone and Safaricom's territories in Africa and India. Johannesburg-headquartered MTN has 28.3 million active Mobile Money customers across its Middle East and Africa footprint. Global operator Orange has around 15 million active users on Orange Money and Airtel has about 14.2 million mobile money customers in Africa.
"Connected customers present a tremendous opportunity that more than a dozen mobile money markets in the world are already seizing through interoperability. When digital finance is unencumbered, people are empowered," added NilePay Mobile Money director Asha Marie.
— Paula Gilbert, Editor, Connecting Africa