What Dell, Microsoft, VMware Partnership Means for Africa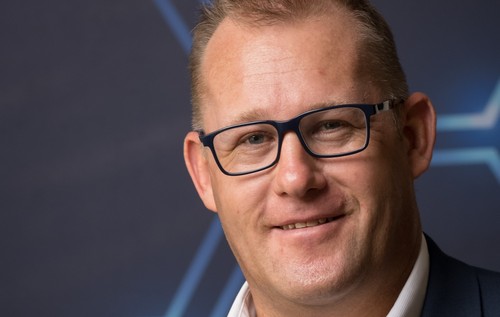 The collaboration between Dell Technologies, Microsoft and VMware has the potential to help boost African economies and bring multi-cloud to the continent in a tangible way. That's the view shared by executives from all three companies who were speaking at the Dell Technologies Forum in Johannesburg on Thursday.
"We've seen over the course of the last year that a number of hyperscalers have opened up in South Africa and the journey to the cloud is on and it's real," said Doug Woolley, GM of Dell EMC South Africa. "Dell Technologies is at the forefront of building this collaboration. I think this is a momentous announcement because it makes the multi-cloud journey real."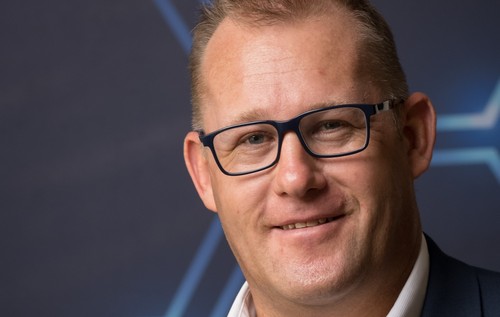 In April, Dell Technologies, VMware and Microsoft announced they were expanding their partnership to make their workplace software, data centre and cloud computing technologies work better together and to help accelerate digital transformation.
Amongst the announcements was that Microsoft would deliver a fully native, supported, and certified VMware cloud infrastructure on Microsoft Azure called Azure VMware Solutions. VMware also introduced VMware Cloud on Dell EMC, which it said will provide simple, more secure and scalable infrastructure delivered as-a-service to customers' on-premises data center and edge locations.
"Microsoft right now is the first global cloud provider on the continent and what we bring into the country is hyperscale data centers and this unprecedented world class infrastructure will power emerging cloud, artificial intelligence and edge computing innovations. What we are making available to our customers is unlimited storage and compute power," said Lillian Barnard, managing director at Microsoft South Africa.
South Africa is currently witnessing a hive of activity in the cloud services space and Microsoft Azure was the first of the global providers to land data centers in the country. In March, Microsoft unveiled its two cloud data centers, one in Johannesburg and another in Cape Town.
Meanwhile, rival Amazon Web Services (AWS) plans to launch its Cape Town infrastructure region in the first half of 2020, which will consist of three availability zones. Google does not yet have a cloud region or data center in Africa, but Google Cloud services and support are provided through its partner network locally. In March, Huawei Cloud also started offering commercial services in SA.
"The increased utilization of public cloud services combined with additional investments that we see in private hybrid cloud, as well as multi-cloud, will allow businesses in our country to focus on innovation and also make sure that we build digital businesses at scale," Barnard told the conference.
"Basically, we are giving businesses the ability to generate net new revenues to the tune of R81 billion (US$5.7 billion) -- that's the potential for our country. At the same time, we will have the opportunity together with our ecosystem to generate 112,000 jobs, and that is hugely encouraging," she added.
Lorna Hardie, regional director at VMware sub-Saharan Africa, also spoke at the forum and said that if South Africa wants to drive its economy forward it needs to "embrace and harness the power of the digital economy and really harness digital transformation".
"The recent announcements were focused around how we can work together in order to harness private, public, multi-cloud edge and take it to market and make it a tangible solution set," Hardie added.
"What's really exciting is some of those solution sets are going to be coming to the market at a later stage in as-a-service offerings from ourselves," she said.
"As part of the Dell Technologies group we have been collaborating extensively over the last 18 months and we've released, and we are in the process of releasing, more and more services and more technology in that space to talk to building out our digital foundation strategy," Hardie told Connecting Africa in an interview on the sidelines of the conference.
Of the Microsoft deal, Woolley told Connecting Africa that this is one of a number of cloud partnerships that Dell has already signed.
"Microsoft are sort of the last guys in the gate. We have already had close associations with Amazon, with IBM and with Google at a global level. I think why Microsoft resonates well here is they are a fairly big player in the local market, and they've really put their money where their mouth is with the opening of the big data centers," he said.
"I think from a local perspective, it allows customers to really go on a multi-cloud journey, where previously my perception was that they were locked into choosing just one cloud provider. It was difficult and it was complex to put all of the building blocks together. But this now makes it very easy, because you use VMware and Dell technology as the foundation into the cloud and it allows you then to put a workload anywhere.
"So you have your private cloud, your edge cloud, your public cloud, or even on-premises -- because especially in our market there's a lot of legacy still there – and, all of a sudden, customer complexity disappears and you've got choice," he explained.
In terms of Dell Technologies' financial performance in South Africa, Woolley would not share specific numbers but said that over the last few years the company has "had a good run."
"Since the merger with EMC [in 2016], we've had double digit growth for the last two financial years. We've grown the headcount in country and we have also done well from a share perspective. So all of the metrics that would indicate success are all ticked from a from a local perspective. I think the reason for that is that our message resonates with local customers," Woolley added.
— Paula Gilbert, Editor, Connecting Africa