S&P Downgrades Cell C Amid 'Liquidity Stress'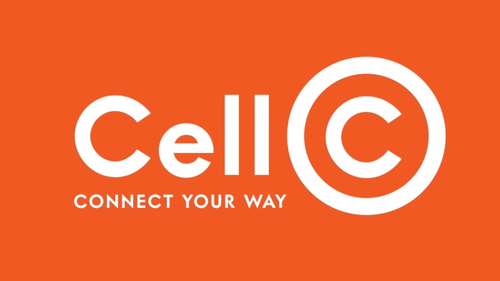 S&P Global Ratings has downgraded South African mobile operator Cell C's debt for the second time this year, stating there is a realistic possibility of a default.
The downgrade follows Cell C delaying selected repayments on a R1.4 billion (US$99 million) airtime facility agreement, which the US ratings agency viewed as a "distressed exchange" and "tantamount to a selective default given Cell C's liquidity stress and unsustainable capital structure."
S&P Global Ratings downgraded Cell C to "SD" (Selective Default) on partial debt restructuring and lowered its debt ratings to "CC." S&P acknowledged that Cell C has fulfilled all of its debt obligations to date, including repayments under this amended agreement, "and as such no conventional event of default has been triggered."
But it added, "because the schedule of agreed repayments has slowed, we believe lenders will receive less value than the promise of the original agreement. We also believe there was a realistic possibility of a conventional payment default before the exchange, given the company's weak liquidity position," S&P added.
Cell C, which with about 17 million customers is South Africa's third-largest mobile operator (behind Vodacom and MTN), responded to the downgrade by saying its recapitalization and other related transactions will improve its liquidity and long-term competitiveness.
"The related measures will improve the efficiency of Cell C's network, while decreasing capital expenditure," it told Connecting Africa in a statement.
In parallel, the telco is implementing extensive operational efficiency measures as well as "right-sizing" the business to remove inefficient costs and redirect resources to revenue-generating activities.
"In line with international trends, we are actively pursuing ways to leverage our existing roaming agreement, as well as look at network synergy and consolidation to ensure that Cell C remains a competitive player with improved network access and quality," said Douglas Craigie Stevenson, Cell C's CEO.
In April S&P also downgraded Cell C's debt profile because of its deteriorating liquidity position. At the time the ratings group said the telco faced "considerable short-term liquidity and refinancing risks, with R8.8 billion of its R9 billion reported debt maturing within the next 18 months, and still-negative free cash flow."
Cell C's recapitalization in 2017 reduced the company's debt from previous levels of as high as R20 billion ($1.4 billion) to around R6 billion ($423 million).
The recapitalization saw Blue Label Telecoms buying a 45% stake in Cell C for R5.5 billion ($388 million). Net1 UEPS Technologies also bought a 15% stake for R2 billion ($141 million).
— Paula Gilbert, Editor, Connecting Africa