Why I'm Excited for a Connected Africa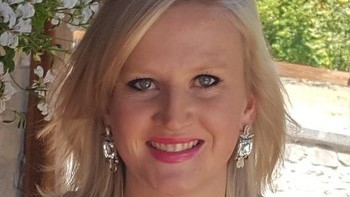 What do you want to know about the key telecoms and ICT trends in Africa? If you found your way to this digital community you must have some interest in the topic and as the newly appointed editor of Connecting Africa it's my job to provide you with the news and insights that can help you keep up to date with one of the key industry verticals affecting the future of the continent.
So who am I exactly? I'm Paula Gilbert. I'm a self-confessed coffee addict, wine snob and avid traveler with an inquisitive mind and a growing collection of books I'm really planning to read at some point, I promise.
I'm a proud graduate of Rhodes University's Journalism School but how I ended up as a telecoms journalist is a long story, one I won't bore you with now, but ultimately it was a happy accident that has evolved into a fulfilling career.
In my previous life I worked as a TV producer and reporter for business television channels Bloomberg TV Africa and CNBC Africa, and started my career at a small radio news agency in Cape Town. I now live in Johannesburg and have for four years been covering this dynamic sector as the telecoms editor at online publication, ITWeb.
I love writing about mobile and enterprise tech innovations and the trendsetters behind them. I don't think the machines are taking over, yet, but I do believe that rapid innovations in artificial intelligence and machine learning are beginning to alter the business world, in both good and bad ways, and we better get ready because it's too late to turn back now.
Pet projects of mine include researching and writing about gender equality and the vast mobile gender gap that unfortunately still exists in the developing world. I get frustrated by the clichéd focus on "Women in Tech" once a year (usually around International Women's day): However, as I happen to be one of these elusive unicorns, it is important to me to shine a light on women in the sector who are thriving, as well as identifying the issues that modern African women are facing -- not just once a year, but every day.
Africa is a big place and I'm taking on a big role as editor of Connecting Africa, it will definitely be a challenge, but one I'm excited to tackle.
My friends and family don't really understand what I do, or most of the topics I write about, so I strive to make this industry more digestible for new readers while still covering the technical or tricky topics that hard-core comms and tech fans are seeking out.
People are often baffled by how I can possibly find a new story to write every day, but in the ICT sector this isn't really hard. There is always something happening, whether it's bitter battles between rival operators, the emergence of innovative new startups, market-changing investments, new legislation, or just industry news from the movers and shakers on the continent. The sector always keeps me on my toes, but luckily, as a woman, I've built up a decent pain threshold in my feet.
As a South African (of the Rainbow Nation generation) I grew up understanding that diversity is a strength and not a weakness, and the diversity of my country and my continent is what makes it such a vibrant and interesting landscape to work in as a journalist.
However, this continent cannot be seen as one homogeneous entity. Every country and region is vastly different from the next and through my work at Connecting Africa I hope to be able to tell the stories of all of the unique people and companies that call Africa home, as well as investigate the trends that make the African telecoms sector tick.
With all of that said, I guess I have a lot to do and had better get to work -- I hope you enjoy what is to come.
— Paula Gilbert, Editor, Connecting Africa