Sowing the Seeds for AgriTech Growth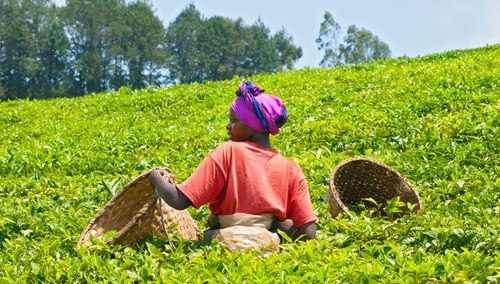 Across Africa, young people are a driving force behind developing their countries through technology -- especially so in West Africa's agriculture sector.
Agriculture accounts for at least 60% of the workforce across the continent, but it is overwhelmingly done by smallholder farmers, who don't have access to finance or the inputs or equipment they need to increase productivity, let alone reach adequate markets.
But these are all problems young West Africans are ready to tackle, with their laptops, smartphones and big ideas. One of those innovators is Kamal Yakub CEO of Trotro Tractor Ltd., an agriculture company that connects farmers with tractor services via their phones.
As a trained accountant, Yakub moved into IT and then saw an opportunity in agriculture.
"The agriculture sector has a lot of money that has not been tapped yet, and then there's not good quality human capital in the agriculture sector," he said.
He was able to use his skills to help apply technology solutions to the sector, with the aim of increasing farm productivity and creating a viable business.
Trotro Tractor places GPS trackers on tractors, making them visible on the Trotro Tractor platform. So when a farmer requests a tractor, Trotro Tractor can link them to the nearest one. The company is filling a void, Yakub said, as usually, farmers would struggle to access tractor services as tractor drivers would not want to travel far to plough a few acres.
The Trotro Tractor team has been promoting the service and showing farmers how it works -- even if they don't have access to the Internet.
"We have the GPS that makes them visible on our platform, we have USSD [Unstructured Supplementary Service Data] which operates without Internet and on feature phones, which is 90% of all our customers right now, so all farmers without Internet, or any additional cost, can get access to tractor services."
At a recent competition hosted by the Technical Centre for Agriculture and Rural Cooperation (CTA), Trotro Tractor was up against 24 other tech startups from across West Africa working to bring tech to agriculture.
The Pitch AgriHack was launched in 2016 to encourage young entrepreneurs in the sector. Coordinator of the competition, Ken Lohento, said farmers had access to mobile phones and young entrepreneurs were harnessing this.
"We see increasingly the opportunity to have access to markets and interact with potential buyers through the phone [...] ICT is helping the agriculture sector to transform, to have increased speed and innovate tech."
For Jeremiah Hinmikaye and his Farm Spark platform, a phone in the hands of a Nigerian farmer can be the link to the financing or equipment he or she needs.
As part of the competition, he said his focus is to "empower farmers" through SMS and Web access where farmers can gain access to equipment and insurance, as well as farming information on crop protection and weather.
He's also focused on data collection, helping farmers to better record their activities "so that we could now use that data to help them to access funds through our platform."
Finding a way to interest young people in farming was key to Divine Love Ifechukwudoziri Akam from Nigeria. Her E-Farms online platform offers videos to teach them to farm, connect them to a farmer to work with and learn from, while also connecting investors to farms in Nigeria to help them develop.
She started the business in July 2016 after she started a catfish farm but, without skills or experience in agriculture, she lost half the fish so wanted to find a way for other young people to create their own employment. For her, technology is the best means to find success in the sector, boosting food production and farmers' incomes.
For the first time, AfricaCom will be showcasing the AgriTech innovations that are coming to define and uplift one of the continent's most vital sectors. The largest and most comprehensive event in African technology and telecommunications returns to Cape Town between 7–9 November 2017: Take a look at the topics, people and features dominating the 20th anniversary event here.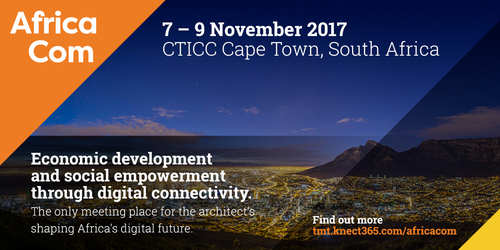 Don't miss your chance to learn, innovate and network with the African industry elite. Join AfricaCom as a delegate and also gain access to the AFEST, AHUB and other unmissable features. Find out more here.
You may be eligible for a free pass, gaining you access to more than 450 exhibitors and the AfricaCom free content talks and presentations. Sign up for your free pass here.
Be part of the African tech and telco conversation here:
Twitter
Facebook
LinkedIn
Instagram
— Stacey Knott is a freelance multimedia journalist based in West Africa.