Nigeria Moves Closer To Cashless Society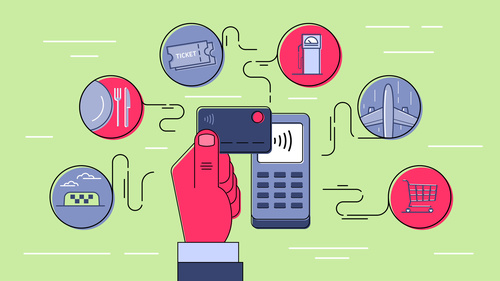 The Central Bank of Nigeria (CBN) has decided to roll out a new cash policy nationwide, following discussion and early trials, in a bid to move towards a cashless society.
The scheme, which involves fees being incurred for greater use of physical money, was initially trialled by the bank in Lagos back in 2012 and the CBN has decided to roll the initiative out across all remaining 30 states of the Federation.
CBN is stopping short of wanting to completely eliminate cash from the country -- to some extent there is always going to be a need for it -- but it does want to minimize an over-reliance on cash-heavy transactions. Such over-reliance on cash, according to CBN, is holding the Nigerian economy back from flourishing, since the cost of using cash to banks is high, the government gains less income from cash transactions, and it minimizes digital inclusion.
Nigeria has aspirations to join the top 20 global economies by 2020, and sees the reduction of cash use as a way of expediting its economic growth. According to the CBN, the cash policy will aim to curb some of the negative consequences associated with high cash usage in the economy including the high cost of cash (i.e. cost associated with high volume cash handling), high risk of cash (i.e. theft, physical degradation etc), inefficiency and corruption.
The service charge associated with the policy kicks in on any consumer transactions over N500,000 ($1,588), at which point a 1.5% fee will be activated for deposits and 2% for withdrawals. That scales up to 3% for consumer deposits of over N5 million ($158,000). More lenient rates apply for businesses conducting higher value cash transactions.
The new policy changes will be implemented on April 1 this year in existing cashless states -- Lagos, Ogun, Kano, Abia, Anambra, Rivers and the FCT. The country's remaining states will see the policy come into effect in two phases, firstly on the 1st May and secondly on the 1st August.
— Tim Skinner, Editor, Connecting Africa