Orange FOMO Shows Famoco the Dough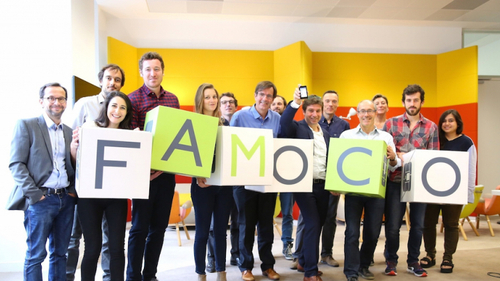 Orange is among the lengthy list of investors that poured $11 million of funding into digitization and mobility startup Famoco.
Orange Digital Ventures, the startup incubating investment arm of the telco, joined BNP Paribas Développement and five other investors in prioritizing Famoco for significant investment -- this is the third round of funding for Famoco, totalling more than $18 million.
Famoco specializes in the digital transformation of aid vouchers in order to ensure civilians gain the aid they need. It also works on boosting enterprise and fleet mobility using Android devices.
According to Famoco, the latest round of funding will help the startup meet growing international demand for its solutions. Principally, the company focuses on transactional solutions in the fields of cashless payment, transportation, smart city as well as the digital transformation in mobility faced by large corporations.
Earlier this month, Connecting Africa highlighted Famoco as one of Africa's burgeoning startups with genuinely exciting potential. Famoco specializes in making traditional transactions more secure using digital. We previously described Famoco like so:
Famoco, which is digitizing food vouchers from humanitarian charities. This $10 billion charitable market segment is prone to fraud, theft and loss of a traditionally paper-based transaction process, leaving the merchants who supply food parcels and citizens purchasing them at risk of losing out.

Instead, Famoco's FX100+ devices transform this vulnerable paper system into a contactless digital platform, where transactions are traceable and can only be used by the intended recipient of aid. This, according to the paper, sees the contactless cards store entitlement details and biometric data, helping aid agencies monitor real-time usage. In addition, the card reading kit sent to merchants doubles up as a solar power-based charging station, adding increased business value to the retailer.
— Tim Skinner, Editor, Connecting Africa