Optimism Grows Around African Startup Scene – Report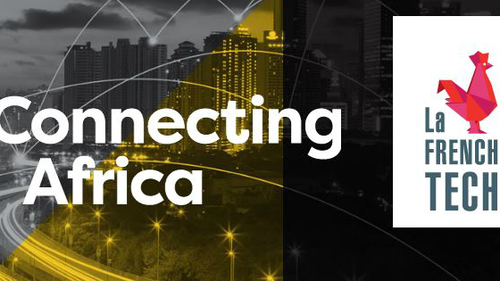 A new report from Connecting Africa has shone a spotlight on six of the region's brightest startup organizations.
The report, produced in association with startup incubator La French Tech and titled "Collaboration Fuelling Economic and Social Empowerment," seeks to emphasize the trinity of people, money and technology in aiding the development of African societies.
"What has become evident is the sense of optimism and momentum which is building from the tech hubs of West Africa, over to the Silicon Savannah of Kenya to the shores of the Silicon Cape," said Amy Turner, the report's author. "The number of tech hubs in Africa has doubled within the last year alone. This has been facilitated by partnerships with movements like La French Tech -- a leading force in startup growth and international promotion."
The paper focuses on a number of startups using technology to improve the lives of African citizens. One of those is Famoco, which is digitizing food vouchers from humanitarian charities. This $10 billion charitable market segment is prone to fraud, theft and loss of a traditionally paper-based transaction process, leaving the merchants who supply food parcels and citizens purchasing them at risk of losing out.
Instead, Famoco's FX100+ devices transform this vulnerable paper system into a contactless digital platform, where transactions are traceable and can only be used by the intended recipient of aid. This, according to the paper, sees the contactless cards store entitlement details and biometric data, helping aid agencies monitor real-time usage. In addition, the card reading kit sent to merchants doubles up as a solar power-based charging station, adding increased business value to the retailer.
To date, Famoco has raised $5.3 million dollars in two rounds of funding from four separate investors, with its most recent bout of funding coming in 2015, according to Crunchbase.
The report features OSCADI, which is the team behind the first mobile-ready prenatal medical assistance system. "Oscult" is a portable ultrasound system which can treat pregnant women out in the field using just a handheld ultrasound emitter and an accompanying iPad. The benefits speak for themselves, with real-time ultrasound images available to the attending physician -- and through the use of a data connection can live stream the images to a consulting physician from other locations, adding a vital second opinion to medical examinations.
OSCADI is currently in talks over field trials with health services in Mozambique and Senegal. It has so far attracted $650k in funding, which was raised in 2013, again according Crunchbase.
Among many other listed companies in the report is Niokobok -- an e-commerce platform aimed at Senegalese Diaspora who can ship gifts, food or clothing to their friends and family back in Senegal within 48 hours. It is promoted as a being means of keeping African expatriates keep in regular close contact with their loved ones, and helping to bring the power of e-commerce to African citizens with limited connectivity, using the power of technology and a mobile fleet of couriers.
Today Niokobok brings in revenues of €500,000 per year ($532,000) and 15 employees. It delivers to eight regions in Senegal and is working with the United States Agency for International Development (USAid) on expanding to deliver to all of Senegal, including rural areas.
You can download the full report here.
— Tim Skinner, Editor, Connecting Africa