MTN Gets Chatty With AI Customer Engagement Chatbots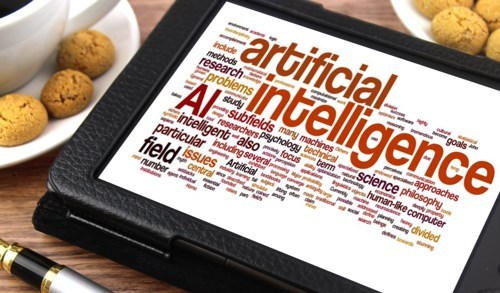 MTN Group is aiming to position itself as a customer experience leader by investing in a set of new digital customer service tools, including chatbots powered by artificial intelligence (AI), to help bring its CEM capabilities to the forefront of the industry.
The move is an extension of MTN's ongoing engagement with IMImobile , a customer service-driven software company, which is helping the operator to utilize digital channel optimization solutions for its customer experience management (CEM) strategy.
According to IMImobile, the agreement will help support MTN's digital lifestyle services, for which it will provide "cloud digital customer engagement suite to help optimize the customer experience for rich digital content services."
That sounds dangerously close to clichéd marketing rhetoric, so what does all of that jargon actually mean? Well, it mainly boils down to MTN Group Ltd. deploying some tools with machine-learning capabilities for its social media channels. Automation of digital customer service channels is becoming a popular CEM strategy with bags of potential, with a number of major providers now capable of delivering technology that can instantly handle inbound customer enquiries through digital channels.
"MTN is pleased to renew the contract with IMImobile and looks forward to accelerating the growth of its already successful Digital Lifestyle Services portfolio with new capabilities, products and services delivered under this agreement," said Herman Singh, chief digital officer of MTN. The enthusiasm is palpable.
Principal channels being targeted by enterprises and communications service providers for automation and the introduction of AI capabilities include Twitter and Facebook, but there's still a lot to be learned about how such tools will work: While some companies have successfully deployed news and CEM-related chatbots, Microsoft had an awkward moment last year when its Twitter account for an AI project called Tay went spectacularly wrong.
Tay was an AI program designed to exhibit learned behaviour from other Twitter users, in order to gain social understanding and key cultural points of reference, thus being able to properly engage with its audience.
But, perhaps predictably, the Internet community did what the Internet community does, and within hours Tay's self-learning programming had been "corrupted" by thousands of users inputting sex-obsessed, discriminatory and downright nasty messages, forcing Microsoft to abruptly abort the project.
Let's hope MTN's forthcoming social media automation project yields a less controversial outcome.
— Tim Skinner, Editor, Connecting Africa