Cost of 4G Damaging Africa's LTE Ambitions - Report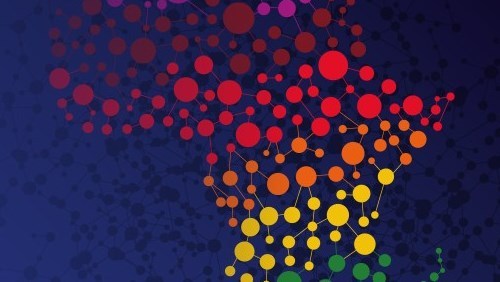 More than three quarters of African operators believe the cost of 4G handsets and coverage is the biggest inhibitor to LTE uptake across the continent, according to research undertaken by Telecoms.com.
Telecoms.com, a sister site to Connecting Africa, undertook research with 150 representatives from African telcos in a bid to understand current attitudes to connectivity and 4G subscriptions. Of the respondents, 39% believe the cost of 4G handsets is the single biggest problem operators face in trying to port users on to 4G tariffs.
While this is an understandable concern, the good news is that it is being addressed. The average selling price of a smartphone in today's market is US$160, down from US$230 in 2012, according to the Mobile Economy Africa 2016 report by GSMA Intelligence. The report goes on to highlight some of the most affordable smartphones across the continent are being sold by Orange – for example, the 'Orange Rise 31,' priced at US$40 with three months' worth of voice, SMS and 500 Mbytes of data bundled in.
Of course, not every smartphone is LTE-compatible, but it is a significant point worth bearing in mind that the general cost of internet-ready mobile phones is coming down -- quickly.
Meanwhile, the Telecoms.com African Market Outlook also highlighted concerns from 37% of respondents that 4G network coverage is the biggest inhibitor to 4G data subscription growth. There's a variety of issues that might contribute to such a concern, for example: Regulatory bodies may not have distributed sufficient amounts of vital spectrum to ensure coverage; complex terrain and meteorological challenges may make laying network infrastructure near impossible; or the cost of infrastructure may be prohibitive.
While operators face challenges associated with the expansion of network coverage, there's also good news to be had. According to recent figures from the GSA, LTE subscriptions across the Middle East and Africa (MEA) grew to represent 5.5% of global 4G subs in the third quarter of 2016, representing a 34% climb quarter-on-quarter.
In addition to the quarterly growth, of the 54 countries across Africa, 42 have now engaged with trials or have commercial deployments of LTE networks, so it looks increasingly likely that 4G subscription numbers will continue to rise in the short-to-medium term. (See Africa Nears 1B Mobile Subs Landmark, Says Ovum.)
— Tim Skinner, Editor, Connecting Africa