Cell C has tried to jump on the "free data" bandwagon in South Africa but its recent promise of a tiny amount of free "lifeline" mobile data for customers is not much of a lifeline at all.
Cell C announced that by May 1, 2020, it will launch a free "lifeline package" for prepaid customers "capped at 250KB per day." That is just a quarter of 1MB. You can't even load the Cell C website homepage with that little data.
Last month, Cell C CEO, Douglas Craigie Stevenson told Connecting Africa that the operator was planning to give its customers a "lifeline package" of free data, but he did not specify just how small the package would be.
On April 1, the telco announced this new "lifeline package" and that it was zero-rating a number of public benefit organization (PBO) websites.
"If it wasn't such a serious issue, I would have dismissed the offer as an April Fool's joke," said analyst and MD of World Wide Worx, Arthur Goldstuck.
He told Connecting Africa that a standard web page downloaded on a mobile phone is likely to use a minimum of 250KB, but only if it is light on graphics.
"For the average site, it won't even load the opening page. So this would barely allow a user to visit a single landing page of a website. It's the equivalent of offering someone a free ride to a destination and then dropping them off on the highway at the start of the journey," Goldstuck said.
"In short, it's a good way to leave the user feeling stranded and can only exacerbate the sense of being isolated during the [COVID-19] lockdown," he added.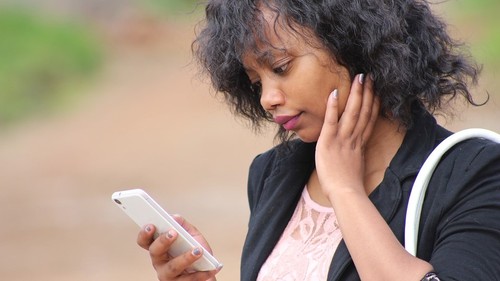 Not much of a "lifeline"
The Cell C "lifeline package" also includes five free SMSs per customer per day (but only for Cell C to Cell C); and seven free "Call Me" messages per day (something Cell C was already offering for free) as well as Free Basics by Facebook access (which Cell C was also already offering).
"Cell C will further enhance its lifeline package to allow for direct messaging to another Cell C customer via Cell C App (and portal)," the telco said.
When asked about why the lifeline package is so small, Cell C told Connecting Africa via email that the lifeline package "supplements" what the operator already offers in terms of zero-rated websites and other value-add services.
"Cell C already offers free access to a range of websites plus 20MB daily free usage on Free Basics by Facebook. The figure of 250KB is a minimum additional amount and needs to be viewed in the context of Cell C's already existing free offers and qualifying criteria which will be based on activity of customers in the prior 7 days. The exact criteria is being finalized and will be announced prior to 1 May," Cell C's spokesperson told Connecting Africa.
Cell C also clarified that the 250KB of data per day is only valid from the time it is activated until 23:59:59 on the same day, and "there is no rollover or accumulation" which means you can't even save up for four days to get 1MB.
The underwhelming lifeline package also has strict usage limitations, including that customers will not be allowed to use it for any video or streaming of sites "other than YouTube where there is some educational and health content available." It specifies that it will not be allowed to be used for Netflix, Showmax, Google Movies, Amazon Prime, Apple TV, Spotify, Joox, Google or Apple Music.
"Cell C is still in deep financial difficulties, so we should not have expected them to come up with a free offering at all. However, once they did decide to offer free data, it was essential that it be a meaningful package. This is not meaningful," Goldstuck pointed out.
Cell C reported a net loss after tax of R3.94 billion (US$223 million) for the year to December 31, 2019, and it lost around 3 million mobile customers during the year.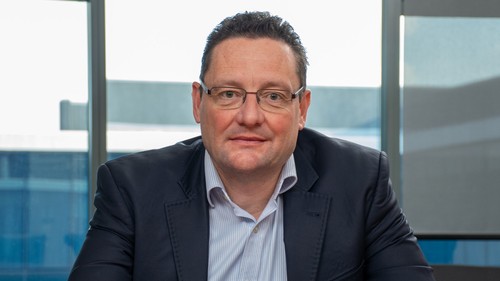 #DataMustFall bandwagon
All of the recent fanfare around data pricing in South Africa came after the Competition Commission (CompCom) last December
released a report
on SA's data prices which asked all operators to come up with pro-poor measures including giving users a "lifeline package" of daily free data, as well as zero-rating content from public benefit organizations and educational institutions.
The CompCom also said Vodacom and MTN had to drop their data prices by between 30% and 50% and Telkom's wholesale division, Openserve, needed to substantially reduce the price of IP Connect.
MTN, Vodacom and Telkom have all come to the party since. Last month, MTN announced it would give its customers 20MB daily free "lifeline data" and reduce data prices, of 1GB and smaller prepaid bundles, by between 25% and 50% in April.
The previous week Vodacom had announced it would reduce its data bundle prices by between 30% and 40% in South Africa and launch a range of other free data services for citizens.
Both MTN and Vodacom said they would reduce the price of 1GB of prepaid data from R149 ($7.95) to R99 ($5.30).
Cell C is not cutting any of its data prices as it believes its prices are already low enough.
"The Commission's recommendations on data price cuts have resulted in industry prices now falling to levels that Cell C has been offering since 2018 and the company is happy to have concluded an agreement in these circumstances," Craigie Stevenson said this week in an emailed statement.
Cell C was the only network that the Competition Commission did not actually have an issue with in terms of data prices, but its "voluntary offer" of free data feels more like an attempt at some good PR, rather than a real effort to help customers of a network that was once known as the "consumer champion."
Cell C's chief legal officer, Zahir Williams, said the context of the agreement with the CompCom "is based on Cell C's social responsibility to ensure that lower income consumers have access to essential communication services." Meanwhile, Craigie Stevenson claims that the offer "is in line with Cell C's commitment to digital inclusion."
Goldstuck believes that if digital inclusion and social responsibility are the basis of the offering, then "Cell C needs to go back to the drawing board."
"Someone got this badly wrong. They should quickly admit it is a mistake and come up with something more meaningful," he said.
"The announcement is likely to cause more harm than good to its reputation," Goldstuck added.
It's also important to point out that Vodacom and Telkom are not offering any free "lifeline" data to customers but are zero-rating a large number of PBO websites.
Cell C said it will also provide zero-rated access to customers on websites of designated PBOs "on an affordable limit." These include national government and local government content focused on education, health, social services, child welfare, transport, the SA police services, home affairs and also the national COVID-19 website.
— Paula Gilbert, Editor, Connecting Africa