Vodacom to slash SA data prices by 30%
Vodacom has promised to reduce its data bundle prices by between 30% and 40% in South Africa and is launching a range of other free data services for citizens.
This was breaking news out of Pretoria on Tuesday as Vodacom reached an agreement with South Africa's Competition Commission on its data pricing.
Vodacom said the range of initiatives and price changes – being introduced from April 1, 2020 – would result in R2.7 billion (US$170 million) in additional savings for customers.
"The agreement struck with the Commission provides us with an opportunity to enter into a social contract with the regulators, our customers and the people of South Africa to bring down the cost to communicate and promote digital inclusion," said Vodacom Group CEO Shameel Joosub at the press briefing.
"In terms of the agreement, and following confirmation by the Tribunal, Vodacom will introduce price reductions across all its monthly bundles and provide free access to basic Internet, essential services and cheaper pricing to the poorest communities. This will promote greater digital inclusion and assist with societal problems in education and unemployment," Joosub added.
In December 2019, the CompCom released a report which, among many other things, recommended that Vodacom and MTN reach an agreement within two months with the Commission to reduce data prices by between 30% and 50%. The commission recommended a drop particularly in the cost per megabyte for smaller sub-1GB bundles relative to the 1GB price. (See SA Competition Commission Forcing MTN & Vodacom to Cut Data Prices.)
Telkom was also singled out, with the Commission calling for its wholesale division, Openserve, to substantially reduce the price of IP Connect "to remove excessive pricing concerns" within two months.
Tuesday's announcement is seen as a partial victory for consumers who have been complaining about data prices in the streets and on social media for years, which ultimately spurred the CompCom's Data Services Market Inquiry to kick off in 2017.
Vodacom said prices of its 30-day bundles will be reduced by up to 40% with a 1GB bundle dropping in price by 34%, from R149 ($9.45) to R99 ($6.30). Vodacom said discounts will be provided on all 30-day bundles and further decreases will come into effect on April 1, 2021.
Vodacom also promised to extend further discounted bundle offers to prepaid customers in areas where the majority of people are living beneath the food poverty line. It said this will benefit more than 2,000 suburbs and villages, "ensuring that this benefits people that really need it most".
All prepaid users will also get two free SMSs per day, as long as they have made a purchase in the past month.
Vodacom's data revenue in South Africa, for the 2019 financial year, was R24.3 billion ($1.5 billion), accounting for 43.5% of its total service revenue in SA.
South Africa Competition Commissioner Tembinkosi Bonakele told journalists that all of those involved were careful in crafting and announcing the agreement "that it should unleash and not chill competition".
He said the deal is still subject to confirmation by the Competition Tribunal and pointed out that some specific details of the agreement "are confidential to protect competition in the market".
Joosub stressed that Vodacom's "proactive" decision to drop prices was taken "on the understanding that action will be taken by ICASA [the Independent Communications Authority of SA] and government to auction high demand spectrum."
He said that it had been 16 years since operators had been allocated spectrum by government and that "delays in assigning spectrum and completing the digital migration [process] has curbed the pace at which data prices could have fallen."
South Africans are awaiting a spectrum auction by ICASA, for both 5G and 4G spectrum bands, sometime in 2020. (See SA Spectrum Licensing: What You Need to Know.)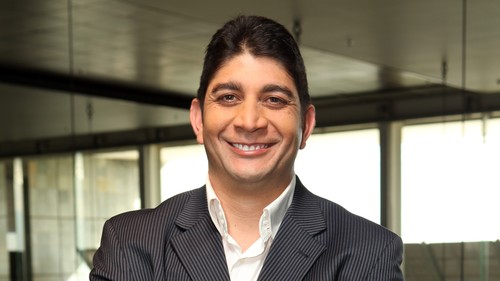 Pro-poor measures
The December report also recommended that all operators reach agreement with the Commission on other "pro-poor measures" within three months including giving all prepaid subscribers a "lifeline package" of daily free data and zero-rating content from public benefit organizations and educational institutions. (See
Free Data for All: SA Competition Watchdog
.)
Vodacom's response to this is a digital platform called "Connect U," which will combine its existing zero-rated data services and additional essential services aimed at social benefit. This social platform will provide Vodacom customers with:
Free access to job portals, where young people can search for employment and upload their CVs.
A full zero-rated Internet search function powered by Wikipedia. This will allow customers access to the entire Wikipedia database of knowledge free of charge.
Free access to Facebook Flex, the low data alternative to Facebook that enables customers to stay socially connected.
Free educational content similar to the e-School platform which provides curriculum aligned content for Grade R to Grade 12.
Free health and wellness information through Vodacom's Mum and Baby platform focused on equipping mothers and carers with advice on pregnancy, neonatal and childcare through SMS, educational articles, tutorials, videos and other tools.
Zero-rated access to select government sites to assist members of the public in accessing government services such as home affairs, ambulance services, education sites and government communication services.
Expanded zero-rated offering to all schools, universities and T-Vet colleges across the country. This will ensure that learners and students enrolled into these institutions will be able to access relevant information for free via their portals.
Free access to other essential information such as local and international headlines, trends and the weather.
Spotlight on MTN and Telkom
All eyes are now on operator peers MTN and Telkom, which are yet to reach their own agreements with the Commission.

The CompCom's original deadline for agreements with operators was the end of January, but in early February it extended this for another month. (See SA operators given more time to cut data prices.)

When asked how soon agreements with the other operators can be expected, Bonakele said "they are on injury time" but that negotiations are progressing.

"We are aware that we need to conclude this, if we don't conclude this we will have to go to a litigation process which will take much longer than a settlement agreement".

He said he was hoping to make an announcement in the next two weeks about deals with the other telcos.

— Paula Gilbert, Editor, Connecting Africa