MTN will bring its Mobile Money service (MoMo) back to South Africa in January 2020.
The service allows customers to send, receive, save and spend money as well as pay for goods and services using their mobile phones.
It has been successful in other parts of the continent but failed to gain traction in South Africa previously and was pulled from the market in September 2016 due to a lack of commercial viability.
MTN group CEO Rob Shuter announced plans to relaunch MoMo in South Africa at AfricaCom 2018 and originally said it would come back to the country in the first half of 2019. (See AfricaCom 2018 Day 1: The Roads, the Chase & a Monoblock Phone.)
MTN said in a statement that it had finalized its engagements with all the relevant regulatory bodies and authorities including the South African Reserve Bank.
"The introduction of this mobile money service is a pivotal step in MTN's strategy and represents MTN's participation in the next phase of increasing convergence we are seeing between financial services and mobile technology," said MTN SA CEO Godfrey Motsa.
He said MoMo will run on the Ericsson Converged Wallet.
MoMo will be available to all consumers via USSD functionality as well as via app download in the Google Play store and the Apple App store by January 30, 2020.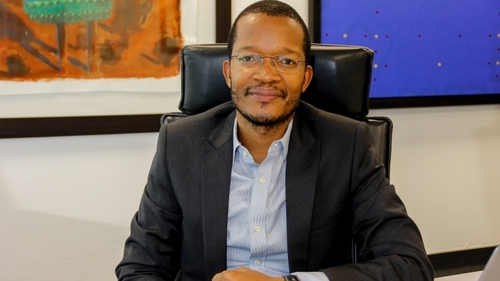 "We are delighted to make this payments service available to South Africans as many of our people remain unbanked. Our research shows that approximately 11 million South Africans remain unbanked, while 50% of the adult population remain thinly served. MoMo aims to bridge this gap with this innovative mobile money offering, providing a payments solution that encourages financial inclusion," added Felix Kamenga, MTN SA chief officer of mobile financial services.
MTN has almost 244 million customers in 21 countries in Africa and the Middle East. At the end of September 2019 MTN's active Mobile Money subscribers had grown to around 31.7 million across the group. (See MTN Group Grows, SA Struggles.)
"We have learnt what to do as well as what not to do and we believe that MTN has significant footprint in South Africa to reach underbanked and underserved communities still heavily reliant on cash to transact," Kamenga said.
During the initial phase, MoMo will only be available to MTN customers and offers basic services, but the telco promises further innovation in early 2020 that aim to bring even more South Africans into the digital economy.
"We see MoMo playing a significant role to both the man on the street, by empowering our customers to make positive financial decisions, as well as the South African economy by enabling enterprise development at the formal and informal level," concluded Kamenga.
— The Staff, Connecting Africa