South African mobile operator, Vodacom, has demonstrated what it says is Africa's first live, 5G data session on a commercially ready 5G mobile phone and network.
The live demo, which involved the first instance of a hologram being transmitted over a commercially ready 5G network in Africa, was successfully completed at this year's "Durban July" horse racing event on Saturday using LG's V50 ThinQ 5G smartphone and was carried using Nokia's AirScale 5G radio network solution.
During the demonstration, live karaoke performances of guests at the Vodacom paddock were streamed over a 5G network that was set up at the racecourse and then reproduced in real time using hologram technology.
"The applications of hologram technology are virtually endless, ranging from medical imaging and video conferencing to gaming. 3D holographic communication requires about four times as much data as a streamed 4K video. That means that only 5G has the speed and low enough latency to support this kind of application on a mobile network," Vodacom noted.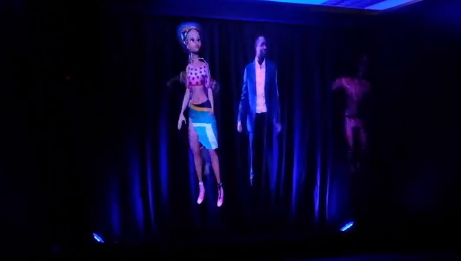 Vodacom CTO Andries Delport said the hologram demonstration revealed just a small glimpse of what a 5G-enabled future could look like.
"Although we are still awaiting the allocation of 5G spectrum to launch the technology in South Africa, the future truly is exciting when we consider what we might be able to achieve once the requisite spectrum becomes available," Delport stated.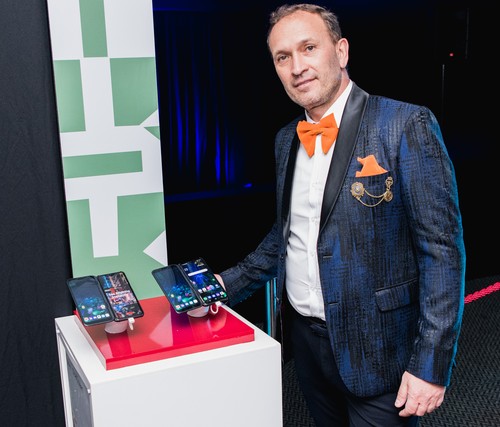 South Africa's mobile operators have been waiting for over a decade for more high-demand radio frequency spectrum to be released by government. Some concrete direction on the allocation of 4G spectrum is expected by the end of July while 5G spectrum is expected to be released in 2020. (See SA President Promises Spectrum Policy Direction Within 30 Days.)
The live demonstration over the weekend used a non-standalone network architecture with dual connectivity between the 4G and 5G networks, a set-up that conforms to the specifications set out in 3GPP Release 15. Vodacom also used its live transport and core network elements, which, the operator claims, have been upgraded for 5G readiness, including cloud core technology.
Vodacom was granted a temporary spectrum license by the Independent Communications Authority of South Africa (ICASA) of 100MHz in the C-band spectrum range (3.5GHz range) for the purposes of the demonstration at the Durban July. Vodacom said this spectrum band is well suited to providing good 5G coverage, unlike higher frequency bands such as mmWave (26GHz and above), which have poor indoor penetration characteristics.
"Unlike previous demonstrations, which used fixed 5G routers as the customer device, this is the first live demonstration of a commercially ready 5G smartphone working on a commercially ready 5G network in Africa," Vodacom added.
The LG V50 ThinQ is one of the first commercially ready smartphones in the world. "The introduction of 5G in South Africa is sure to improve people's lives, and will contribute to jobs, entrepreneurship, and create overall economic opportunities. Strong collaborations will be required to accelerate 5G commercialization on the continent, and LG is ready to be a key player when 5G service becomes widely available in the region," said Deon Prinsloo, mobile general manager at LG South Africa.
"Once the spectrum is allocated, LG will introduce a range of leading 5G mobile phones ready to usher in a new era of connectivity in Africa," he added.
The Nokia Airscale 5G radio network solution uses an active antenna, with 128 antenna elements (64 receive and 64 transmit) to deliver the latest 5G mMIMO (Massive Multiple Input Multiple Output) technology. It also supports the latest 5G new radio (NR) technology and can support concurrent 4G and 5G operation on the same radio.
"We are proud to be part of this Africa-first feat with Vodacom and are committed to supporting the operator in bringing 5G services to the nation. It will pave the way for socio-economic growth and bridge the divide, with innovative use cases and revenue models," added Deon Geyser, head of the Southern Africa sub-region at Nokia.
Vodacom also launched Africa's first commercial 5G network in neighboring country Lesotho in August 2018. The telco says the SA trial shows it is able to launch a 5G network in South Africa as soon as it can gain access to new 5G spectrum. (See Vodacom Boasts Africa's First 5G Service.)
— The Staff, Connecting Africa