Cell C planning to give customers free 'lifeline' data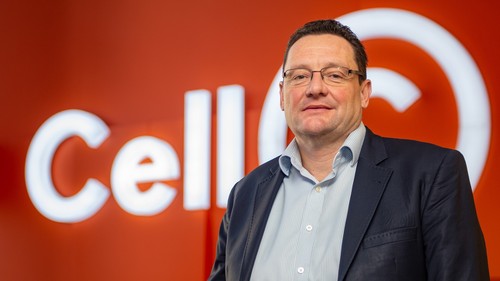 Cell C is planning to give its customers a "lifeline package" of free data and will zero-rate educational sites, in response to the South African Competition Commission's (CompCom's) call for operators to do so.
"The discussions I've had with the CompCom have been very simple. We will support a lifeline package product, which we will launch shortly. We believe that there's a responsibility for us to do that," Cell C CEO, Douglas Craigie Stevenson, told Connecting Africa in a telephonic interview.
In December 2019 the CompCom released a report on SA's data prices which asked all operators to come up with pro-poor measures including giving users a "lifeline package" of daily free data, as well as zero-rating content from public benefit organizations and educational institutions. (See Free Data for All: SA Competition Watchdog.)
The CompCom also said Vodacom and MTN had to drop their data prices by between 30% and 50%. (See SA Competition Commission Forcing MTN & Vodacom to Cut Data Prices.)
Last week MTN announced it would give its customers 20MB daily free "lifeline data" and reduce data prices, of 1GB and smaller prepaid bundles, by between 25% and 50% in April. (See MTN to give SA users 20MB free data every day.)
The previous week Vodacom had announced it would reduce its data bundle prices by between 30% and 40% in South Africa and launch a range of other free data services for citizens. (See Vodacom to slash SA data prices by 30%.)
Both MTN and Vodacom said they would reduce the price of 1GB of prepaid data from R149 ($8.50) to R99 ($5.65).
"I'd like to just point out that we were selling 1GB for R99 in 2018 already, which nobody seems to remember," Craigie Stevenson said.
"The MTN and Vodacom pricing is a little bit embarrassing, seen as Telkom and us are still below them even with their massive reductions," he added.
"Our pricing has always been consumer competitive, to the extent that with [MTN and Vodacom] reducing prices by 30% or 35%, we are at that level already. So the question is, do we have a little bit of room to move on offering reduced pricing? I'm not going to say we will reduce pricing per se, but I'm going to say that we will blend in products that are more relevant to the various cohorts of the subscriber base, so that they get the right type of value," Craigie Stevenson explained about Cell C's plans.
He said as an industry, telecommunications providers have an obligation to support digitization and digital inclusion for customers and they "need to do that in a responsible way".
He believes that competition in the industry will increase going forward.
"I think we've got to look at what the competitive narrative is going to be. Where we need to do more work is to be more innovative with products. We've also got to understand that data is not created equal. Do you want to charge a premium to download at 400 Mbit/s or do you want to pay a normalized price at say 40 Mbit/s? Who and what do you want to prioritize?
"We previously just said 'data bundles' but now we you are using it for content and Netflix, it's going to have a different shape to what it would have just downloaded your email. There is going to be innovation in products around data," he added.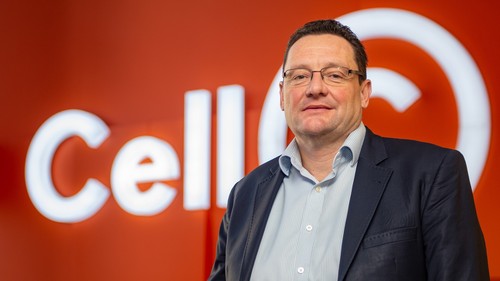 COVID-19 crisis
Craigie Stevenson also answered questions on how Cell C is coping with the spreading COVID-19 pandemic. He said that Cell C's network has the capacity to cope with more people working from home and is not anticipating any equipment supply issues.
"The supply chain at this stage has not been fundamentally impacted at all," he said.
"What I think is going to come out of coronavirus is that you're going to have a whole new way of doing business. So, if this thing becomes really protracted, which there is a good chance it could, working from home is going to be the new way of doing things. Online is going to be the new way of doing things. So, I think there is a lot of potential opportunity for us.
"That's on the one side, on the other side we do have an obligation and a network so we will make sure that we zero-rate educational sites. We also need to support the digital transformation which will likely need to happen due to the fallout of coronavirus," he said.
On Monday night South African President Cyril Ramaphosa announced that there will be a nationwide lockdown from midnight on Thursday March 26, for 21 days, whereby all South Africans will have to stay at home.
Only workers in essential services will be allowed to keep working and all shops will be shut with the exception of supermarkets and pharmacies.
As of Tuesday morning, South Africa's number of COVID-19 cases had jumped to 554, with the virus spreading fast since the first SA case was confirmed less than three-weeks ago.
On Tuesday, Reuters had counted 377,431 infections globally and 16,527 deaths, while 102,462 people had already recovered from the virus.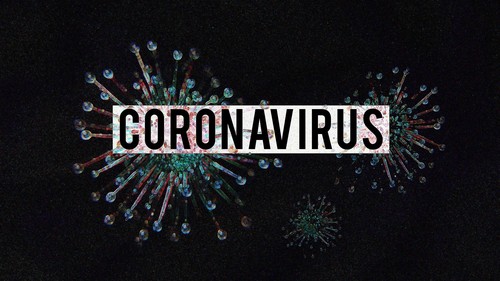 — Paula Gilbert, Editor, Connecting Africa