Airtel Africa has revealed the price range for its planned IPO on the London Stock Exchange. The operator, a division of Indian telecoms giant Bharti Airtel, has set the range at 80 pence-100 pence per share, which values the operation at between £3 billion and £3.62 billion (US$3.79 billion and $4.57 billion), excluding any over-allotment.
The operator noted in its latest IPO-related document that the IPO will see up to 744 million new shares issued to investors, a move that will raise gross funds (before charges and costs) of up to £595 million ($750 million): Parent company Bharti AIrtel has stated previously that it intends to use those proceeds to reduce its debt pile.
Airtel Africa, which has operations in 14 countries, plans to announce the final listing price on June 28, the day its shares are expected to start trading on the London exchange. About 25% of the operator's total share count will be traded publicly following the IPO.
The operator also hopes to list its shares on the Nigerian Stock Exchange at the same time, subject to approvals from the Nigerian authorities.
Raghunath Mandava, CEO of Airtel Africa noted in a prepared statement: "We have built Airtel Africa into the second largest mobile operator in Africa and our clear strategy and efficient business model make us well positioned to capture the growth opportunities across our markets, in voice, data and mobile money. Our leadership position, positive track record and the exciting growth opportunities in the markets where we operate, have resulted in significant interest in our business. We are excited to be able to give an opportunity to a broader audience of institutional investors to participate in some of the fastest growing telecom and payment markets in the world through the IPO of Airtel Africa shares on the London Stock Exchange."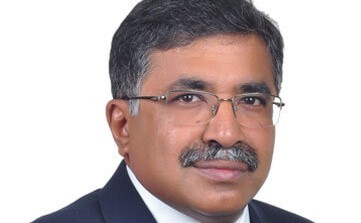 In its recent announcement about its full financial year performance, Airtel Africa reported a 12% increase in revenues (at constant currency rates) for the 12 months to the end of March 2019 and a mobile customer base of 98.9 million, up by 10.7% from a year earlier. (See Bharti Airtel Boasts Further African Growth .)
— The staff, Connecting Africa