SA telcos pledge big in COVID-19 battle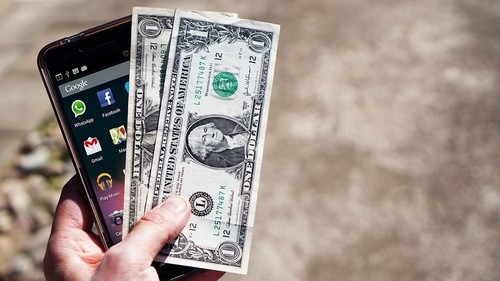 South Africa's mobile operators are making sizable monetary pledges to help customers and employees as the COVID-19 pandemic continues to spread around the globe, as well as adding network capacity as citizens are forced to work and study from home.
Pan-African operator MTN has announced a R250 million ($13.4 million) relief package across its 21 operations to tackle the COVID-19 pandemic.
"We believe it is the responsibility of all organisations to assist where they can during the pandemic. MTN plays a vital role in the mobile and telecommunications industry across Africa and the Middle East and it is vital that we assist our employees, customers and stakeholders during this difficult time," said MTN Group Chairman Mcebisi Jonas in a statement.
MTN said it has a responsibility to contribute both in its home market South Africa as well as in many other markets facing enormous challenges managing the pandemic.
Believing that charity "begins at home," the group plans to raise R40 million ($2.1 million) for the MTN Global Staff Emergency Fund for employees in need. MTN said its chairman, Group CEO, Group CFO and a number of MTN's directors have pledged 30% of their board fees and salaries for the next three months. The executive teams of both MTN Group and MTN South Africa have also contributed to the fund while other staff members may also contribute by making salary sacrifices.
"MTN was born at the dawn of South African democracy and owes its heritage to the place of its birth. MTN Group will also contribute R10 million ($540,000) to the South African Government's Solidarity Fund," the company said in its statement.
The telco will also invest R150 million ($8 million) in the Y'ello Hope Package for customers – that includes free SMS services; the waiving of fees for certain mobile money transactions; discounted calling during off-peak periods; zero-rating of certain health, social services and educational sites; and payment concessions to its business customers.
MTN is also mobilizing the work of the MTN Foundations across the markets to reach those most vulnerable, with a total contribution of at least R50 million ($2.7 million).
Rival Vodacom's Group CEO, Shameel Joosub, is also donating a third of his salary for the next three months to the SA government's Solidarity Fund.
Last week, Vodacom also announced that it would donate 20,000 smartphones plus 100 terabytes of data and 10 million voice call minutes to the National Department of Health to support efforts in combating the spread of COVID-19 in South Africa. This week, Vodacom said it would spend over R500 million (US$26.9 million) within two months to add network capacity during South Africa's national state of disaster, as citizens are forced to stay home as part of a national COVID-19 lockdown.
Vodacom said it has "significantly accelerated investment spend in recent weeks to ensure that its network remains resilient despite increases in traffic across both its mobile and fixed networks since the start of the national emergency lockdown."
"Vodacom is doing everything possible to ensure that we maintain our network service quality during this unprecedented time, with a notable increase in traffic already under way. We are monitoring all traffic patterns daily and prioritizing key network upgrades to add capacity and maintain the quality of services delivered to our customers where required," said Vodacom Group CTO Andries Delport in a statement.
Vodacom expects network traffic to increase even further as customers connect for longer after it recently implemented price cuts of up to 40% on its 30-day data bundles and launched a range of free essential services.
Vodacom has also applied to the Independent Communications Authority of South Africa (ICASA) for temporary spectrum and is waiting for its application to be evaluated. This is after ICASA last week said it would release emergency spectrum to meet the spike in broadband services demand due to the COVID-19 pandemic.
"We are hopeful that we will be able to gain temporary access to spectrum to enable additional capacity to be added in the quickest and most cost-effective manner as traffic increases further," Delport added.
Vodacom is also zero-rating the Unemployment Insurance Fund's (UIF's) uFiling website. This will give employers and employees who have been affected by the COVID-19 lockdown the ability to get information about the UIF or apply for UIF benefits, including the COVID-19 TERS Benefit – without incurring any charges.
Last week SA President Cyril Ramaphosa extended the country's three-week lockdown by a further two weeks until the end of April. The number of confirmed COVID-19 cases in South Africa rose to 2,506 on Wednesday evening, with 34 deaths.
Globally there are over 2 million cases of COVID-19 and 136,667 people have died, while almost a quarter of those infected have already recovered from the virus according to a Reuters tally.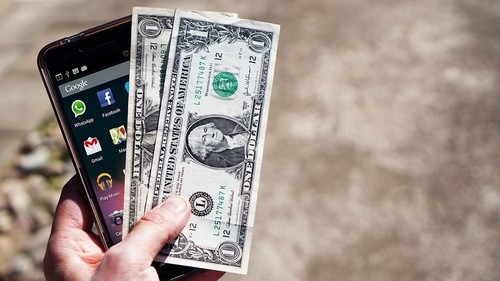 Smaller operators step up
South Africa's smallest mobile operator, Telkom, has pledged to give a R15 million ($806,000) donation to the Red Cross and Department of Health for COVID-19 disaster relief efforts.
The operator has also teamed up with Samsung to roll out a new track-and-trace solution to help identify people who may have contracted COVID-19.
Meanwhile the country's third-biggest operator, Cell C, is making R2 million ($107,500) available to help people earn money via the gig economy during lockdown, partnering with gig technology company M4Jam.
"In late 2019, Cell C worked with M4Jam when we initiated a project to understand the dynamics of the informal telecommunications retail market. Jobbers assisted with mapping informal traders nationwide using geo-location data," explained Cell C CEO Douglas Craigie Stevenson in a statement.
"The COVID-19 pandemic is having a devastating impact on people's livelihoods in the informal sector. Cell C wanted to make a direct difference and has provided funding that will pay users or jobbers to complete training tasks from the safety of their homes and all via mobile devices during the lockdown."
Most of M4Jam's 320,000 registered "jobbers" find part-time, temporary work through the platform and are not employed in the formal economy.
The jobbers will earn cash for completing 48 micro-lessons on COVID-19 topics, Cell C product related topics, general training on being successful as a regular jobber and better data collection while in the field. The project is scheduled to run over three weeks and the average payout per jobber is estimated to be R310 ($16.66) per week.
— Paula Gilbert, Editor, Connecting Africa