Embattled South African telecom operator Cell C managed to reduce net losses in 2019 and is seeing some positive impact from the turnaround strategy introduced in March 2019.
Cell C reported a net loss after tax of R3.94 billion (US$223 million) for the year to December 31, 2019 compared to a net loss of R7.3 billion ($414 million) in 2018. The group, however, did lose around 3 million mobile customers during the year, the majority of which were prepaid users. (See Cell C Puts Brave Face on Massive Loss.)
Cell C's CEO, Douglas Craigie Stevenson, believes "the green shoots of the turnaround strategy are now visible". This was especially noticeable in the second half of the year where the telco saw earnings before interest, tax, depreciation and amortization (EBITDA) more than double to R1.7 billion ($96 million).
Comparing the first six months to the last six months of 2019, gross profit increased by 9% excluding impairments, and overall revenue increased 3%. The mobile operator made a profit of R705 million ($40 million), before interest and tax, in the last six months of 2019. In the second half of the year Cell C's mobile revenue increasing by 4% and wholesale revenue was up by 17%.
But on a year-on-year basis the company's total revenue was down 3% to R15.2 billion ($861 million) and full-year EBITDA dropped 15% to R2.5 billion ($142 million). Service revenue, which contributes 94% to overall revenue, dropped by 1% while non-service revenue fell 27%.
New strategies
Cell C said the turnaround strategy was focused on "operational efficiencies, including cutting costs that do not translate into revenue generating opportunities, minimizing operating expenses and optimizing traffic."
Plans for a recapitalization of the business have been going for some time but have been delayed. Craigie Stevenson said operationally the business is stronger and that a successful recapitalization will secure the long-term sustainability of Cell C.
The group also has a new network strategy, "which is an evolution of the capex intensive, high fixed cost infrastructure-based network to a variable cost opex model".
"This set of results is based on our old model; we are confident that a new way of business based on the extended roaming agreement with MTN will lead to even greater strategic clarity and operating momentum," Craigie Stevenson added.
"We are shifting from a build and buy strategy with high capital expenditure to a roaming model. By effectively managing traffic we ensure the network cost is aligned with the network revenue. It does not make economic sense to continue to invest in capital-hungry infrastructure and the business is now positioned to go into the next phase with our roaming agreement," he said.
In 2018, Cell C and MTN entered into an initial roaming agreement that provided 3G and 4G services in areas outside of the main metros. In November 2019 they expanded the agreement to extend coverage and give nationwide roaming. (See Cell C Strikes Roaming Deal Across South Africa With MTN and Telkom Confirms Cell C Courtship .)
The group's debt levels have also stabilized, and it did not add any extra debt in 2019, there was actually a slight decline through the settlement of short-term debt. The group's net debt, excluding leases, is sitting at around R8.4 billion ($476 million).
Craigie Stevenson said he believes that going forward, Cell C is now an operationally sound business that is financially viable and competitive, and its business performance is allowing for a successful recapitalization to take place with a sustainable debt profile.
"There is more intrinsic value in the business to be recapitalized then there would be in any type of liquidation," he said.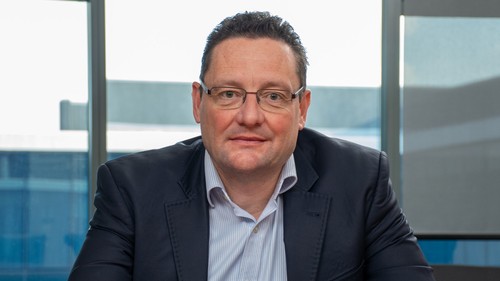 Losing customers
Cell C's total subscriber numbers dropped 16% in 2019, to 14.4 million customers compared with 17.2 million in 2018. This number, however, is not just mobile customers and includes the wholesale mobile virtual network operator (MVNO) base and broadband customers.
The MVNO base was the only one to see any improvement, growing by 11% for the year to around 2 million customers. Other than that, it was red across the board.
Cell C lost 2.9 million prepaid customers over the 12 months, a drop of 21% to 10.9 million customers. Meanwhile, contract customers dropped 5% to 1.1 million. Together Cell C's mobile subs decreased by more than 3 million and the broadband division lost about 26,000 customers.
Although contract customers decreased overall, average revenue per user (ARPU) in this sector increased by 9% and broadband ARPU grew 17% despite the customer base dropping by 6%.
"Fiber to the home revenue up 36%. Although off a smaller base it is growing quickly," Cell C said.
Cell C's CFO, Zaf Mahomed, said the subscriber decline was not all bad as "the margin on our existing customers is better as a result of acquiring profitable customers and not signing on a customer at any cost".
"Revenue from equipment sales, on a year-on-year basis, was 27% down as we moved away from subsidizing customers at all costs. This enabled us to build a quality customer base with better margins and quality of service," he added.
In an interview with Connecting Africa, Craigie Stevenson said Cell C is targeting more profitable customers rather than the "prepaid washing machine."
"We very much want to gain more subscribers, that is part of the strategy. Cell C has traditionally not had the best quality network and that was also testament to the old strategy of building and roaming while you try and build, but never having the balance sheet to do it properly so, we've always lagged behind. The new MTN roaming deal allows us to have a ubiquitous network and like-for-like quality of service network. So that allows us to compete more aggressively for higher yield subscribers," he said.
But Cell C is not chasing subscriber growth just as a cosmetic indicator.
"If you look at South Africa's subscription rate, we are 170% over-subscribed. So, mobile subscribers are using multiple phones and looking for the best deals on each network. That's where we see an opportunity," he added.
— Paula Gilbert, Editor, Connecting Africa