South African President Cyril Ramaphosa has urged his Presidential Commission on the Fourth Industrial Revolution (4IR) to place 4IR at the center of South Africa's economic recovery.
"South Africa must be a more technologically driven country that finds solutions that move us forward, with 4IR as a pivot for economic recovery," Ramaphosa said in a statement issued by the government.
He believes 4IR can help the country to emerge from the damaging impact of the COVID-19 pandemic.
SA's economy has been hit hard by the virus and the strict lockdown implemented by government to try curb the spread of the virus.
The country's unemployment rate was already high before the virus hit, at about 30%, and the health crisis has only made it worse.
A report last month, the National Income Dynamics Study Coronavirus Rapid Mobile Survey, estimated that 3 million people lost their jobs between February and April as a result of the pandemic, with women making up 2 million of those affected.
On Friday, South Africa's COVID-19 death toll had risen above 9,600, while more than 538,000 people had contracted the virus since the first case reported on March 5, with over 387,300 recoveries reported.
South Africa has recorded the fifth-highest number of COVID-19 cases globally, behind the US and SA's BRICS comrades Brazil, India and Russia.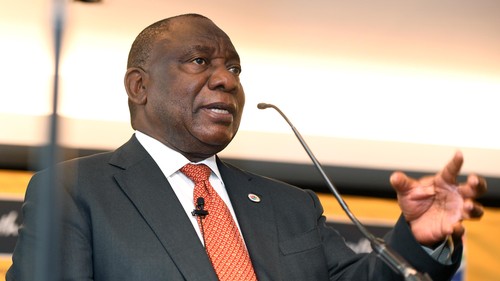 4IR is a pet project of Ramaphosa's. In early 2019, he announced the 30-member commission tasked with helping government take advantage of the opportunities presented by the digital revolution, and to identify relevant policies, strategies and action plans that will position South Africa as a competitive global player.
On Thursday a report by the Commission was presented to the president by Stella Ndabeni-Abrahams, the communications and digital technologies minister, and professor Tshilidzi Marwala, deputy chairperson of the commission.
"The landmark report is a product of extensive research and multi-sectoral engagements held by the commissioners since their appointment by President Ramaphosa in 2019," the presidency said in a statement.
Now the commission will present the report to cabinet, and it will then be published.
"Following its publication, the report will form the basis of a national discussion on how all sectors of society can contribute to a technologically enabled future that brings about greater economic and social inclusion, and enhances the competitiveness of the South African economy," the presidency added.
— The Staff, Connecting Africa