Tigo Tanzania's mobile money platform, Tigo Pesa, has opened up to allow customers to send and receive money from people using other mobile money services in neighboring countries.
Tigo Pesa customers in Tanzania can now transact with others using Safaricom's M-Pesa in Kenya, MTN Mobile Money in Uganda and Rwanda, and Airtel Money in Rwanda.
As mobile money becomes borderless in Africa, the partnership between Safaricom, MTN, Airtel and Tigo Tanzania is aimed at increasing the number of transactions for cross-border remittance users across the East African region.
"This new service between the four countries further cements how Tigo adapts to its customers' needs with digital solutions and it also means that the benefits of mobile money can be extended to cross-border trade, allowing businesses and families to transfer money quickly and securely in East Africa," said Tigo Tanzania's acting chief officer for mobile financial services, Angelica Pesha, in an emailed statement.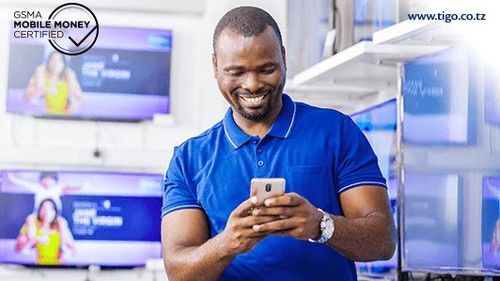 At the end of December 2019 Tigo Tanzania had almost 12.6 million customers, according to statistics from market research company Omdia. The website of Tigo's parent company Millicom website claims that its mobile financial services subscriber penetration in Africa is greater than 45% of its base.
According to Statista, in June 2019, mobile money transfers in Tanzania had a value of over $3.6 billion, coming from almost 23 million subscriptions. If you compare this to the 56 million people living in the country, around 40% of Tanzanians made use of mobile money technology in 2019, while a small minority of citizens had access to traditional banking services.
— The Staff, Connecting Africa