Liquid Telecom South Africa has struck a deal to provide wholesale 5G connectivity to Dimension Data's Internet Solutions (IS), which wants to offer next gen enterprise mobile services to its customer base.
IS becomes the second SA company to sign a deal Liquid Telecom for 5G services. Earlier this month Vodacom said it will be able to launch 5G services locally this year with the help of its recent roaming agreement with Liquid Telecom, which will give it access to 5G spectrum. (See Vodacom to launch 5G services in SA in 2020 .)
Last month, Liquid Telecom confirmed it was launching a 5G wholesale roaming service in South Africa: It is able to do that because it holds a license for spectrum in the 3.5GHz band, which can be used to deliver 5G services. (See Liquid Telecom to Launch First 5G Wholesale Roaming Network Service in SA.)
Liquid Telecom and IS said in a prepared statement that 5G connectivity provides operators and Internet service providers with faster speeds, lower latency and greater capacity – which ultimately enables businesses to deliver richer customer experience.
According to Reshaad Sha, CEO of Liquid Telecom South Africa, local businesses are adopting technologies like SD-WAN, the Internet of Things (IoT) and cloud computing, "however, these technologies need network connectivity that provides high quality, increased capacity, and greater reliability to ensure optimum performance."
He said Liquid Telecom was providing Internet Solutions with 5G wholesale services as an alternative to fiber connectivity.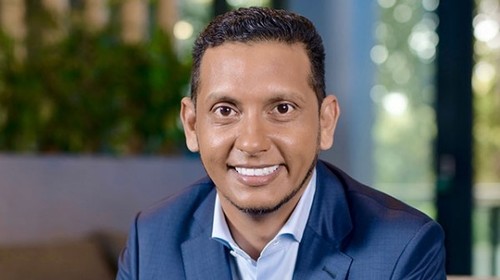 "Internet Solutions has evolved its networking model to provide a high-performance Hybrid Network that aggregates multiple WAN transport services. This enables clients to fully utilise all available bandwidth for high availability and total application performance," said Internet Solutions managing executive, Dr Setumo Mohapi.
He said that this offers a range of 5G use cases for different industries such as agriculture, retail, manufacturing, logistics and more.
"5G is a core component of our Hybrid Network and we are extremely excited about the extended capability this partnership with Liquid enables us to offer our clients," added Mohapi.
Internet Solutions is a wholly-owned subsidiary of the Dimension Data Group, which is in turn owned by Japanese telecoms company NTT. Headquartered in South Africa, IS has operating offices in Mozambique, Uganda, Ghana, Kenya and Nigeria, as well as sales offices in the UK, Singapore and USA.
Liquid Telecom is a pan-African communications solutions provider across 13 countries and has built Africa's largest independent fiber network, approaching 70,000km.
— The Staff, Connecting Africa