Méditel, which provides high-speed fixed and mobile broadband services in Morocco, has taken on the Orange name as part of the France-based group's strategy to provide connectivity services under a single brand across the African continent.
The move is designed to strengthen the Moroccan operator's position at a time of significant change in the country. As noted by Yves Gauthier, CEO of Orange in Morocco, "the Moroccan market is at a decisive turning point, and the challenge for us is to support the country's digital development."
Morocco is also Orange's second-largest market in the Middle East and Africa (MEA) after Egypt, with a total subscriber base of 14.2 million customers, accounting for 10% of Orange's revenue in this region. Orange has held 49% of Méditel since July 2015 and consolidates its financial results in the group's financial statements. (For more details, see this infographic -- Méditel Becomes Orange in Morocco.)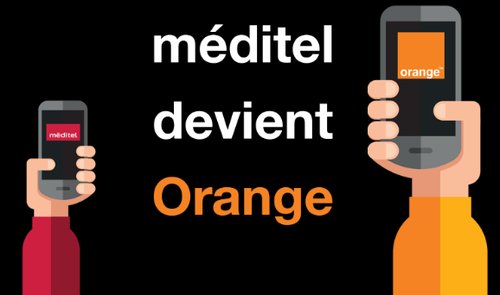 The Moroccan operator was the first to launch 4G in its domestic market in June 2015 after the regulator assigned three 4G licenses in March of the same year. Although Orange was unable to reveal 4G take-up figures to date, it did say that the 4G network now covers 42% of the population. The operator's 2G and 3G networks provide coverage for 99% of the population.
Méditel is also building a fiber network and said it has now deployed 5,400 kilometers of fiber throughout the country. The company provides fiber services with speeds of up to 100 Mbit/s, although it does not clearly advertise the speed of its 4G services.
Orange has now introduced its own brand in a total of 17 operations out of 21 markets in the MEA region. In Africa, only three markets -- Burkina Faso, Sierra Leone and Liberia -- still do not yet operate under the group brand, although there are plans to rebrand the business in Sierra Leone during 2017.
In its third-quarter results for 2016, Orange Group also said it had commercially launched 4G services in ten countries in MEA, of which nine are in Africa: Botswana, Cameroon, Côte d'Ivoire, Guinea-Bissau, Liberia, Morocco, Mauritius, Senegal and Tunisia.
— Anne Morris, Associate Editor, Connecting Africa