MTN Eswatini this month reduced postpaid mobile data bundles by 70% and prepaid packages by 32% to improve affordability of mobile communications in a country that previously ranked as having Africa's most expensive data prices.
MTN Eswatini's corporate affairs manager, Mandla Luphondvo, told Connecting Africa that the telco had made the price cuts on September 10, 2020 and that the price of a 1GB monthly data bundle had been reduced from E150 (US$9.33) to E99 (US$6.16), plus users get a 1GB free night bundle.
Research ICT Africa's 1GB Basket statistics – which compare the average price of 1GB of mobile data by country – showed that at the end of the third quarter of 2019 the Kingdom of Eswatini (formerly Swaziland) had Africa's most expensive price of US$21.39 for 1GB of data. A quarter later, Research ICT Africa's stats show the average price in Eswatini had dropped to US$10.22 per 1GB.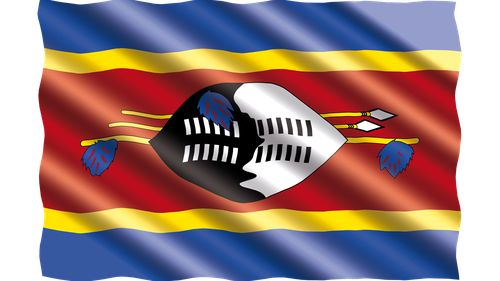 At the end of June 2020, MTN commanded almost 86% market share in Eswatini, while smaller player
Eswatini Mobile (formerly known as Swazi Mobile)
had the other 14%, according to statistics from market research company Omdia.
Luphondvo confirmed that MTN has around 961,000 customers in Eswatini and 514,000 of them are data customers. He said that smartphone penetration on the MTN network was at 54%.
"Since 2016, MTN Eswatini has reviewed prepaid data pricing and transformed product offering, which left out postpaid customers. The recent data price reduction is an intentional way of addressing postpaid customers who have not enjoyed as many price cuts as prepaid customers," Luphondvo said about the difference in the percentage cuts between contract and prepaid customers.
A weekly 1GB bundle previously cost E70 (US$4.35), and now costs E65 (US$4.04) with an extra 1GB night bundle. The data price changes also include the introduction of some data bundles which do not expire.
The price reductions follow similar drops by MTN in neighboring South Africa where the telco reduced the price of 1GB and smaller prepaid bundles by between 25% and 50%. This was following pricing interventions from the South African Competition Commission.
During a live-streamed media conference this month, Eswatini's minister for Information Communication and Technology, Manqoba Khumalo, noted that Eswatini has high broadband costs compared with other countries in the region, which hampers the government's aspiration to build a digital economy. He welcomed the price reductions saying the government aspires to be in the top ten destinations in Africa with affordable broadband costs.
Mobile money growth
The telco is also seeing Mobile Money growth in the country. Luphondvo said that MTN Mobile Money launched in 2011 and originally growth was slow but has picked up in recent years. By the end of August 2020, MTN Mobile Money had 704,125 registered users in Eswatini he said.
"The stay-at-home order meant to contain the spread of coronavirus also brought the use of Mobile Money into sharp focus. The public was encouraged to use virtual methods to pay for products and services, as one way of reducing the spread of the virus," he said.
Since March, the Government of Eswatini has also paid social grants to the elderly and those who are differently abled through Mobile Money, adding to the growing adoption of the services.
"The government is currently running a pilot project on the payment of company licenses and renewals through Mobile Money. On successful completion of the pilot, there is an opportunity that Mobile Money could be used to pay for other government services," Luphondvo explained.
— Paula Gilbert, Editor, Connecting Africa