View4all.tv targets education in SA with zero data costs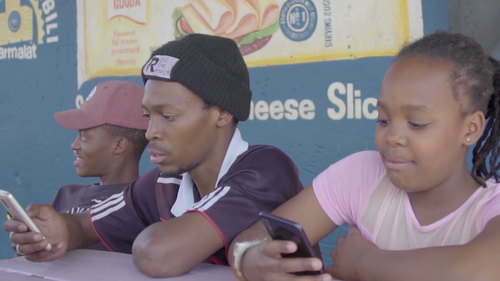 Content delivery platform
View4All.tv
is striving to provide educational and entertainment content to South Africa's youth with a unique operating model that offers free access from content hubs in high-traffic sites like restaurants, spaza (corner) shops, clinics and taxi ranks.
"The service is free to the end user, always, that's our business model," View4All.tv founder Gregory Sheppard told Connecting Africa in an interview.
Mobile data prices remain an issue for many South Africans who still can't afford to get online, and this problem has been amplified for SA's youth with COVID-19 pushing learners online to access educational material. View4All.tv is unique because users don't incur any mobile data costs when they access curated and relevant content at a View4All.tv content hub.
"Any area that hosts 50 or more people in a day is the perfect location for a View4all.tv device. From schools, to clinics, to taverns or fast food outlets. All we require is a power point – even though we have a built-in UPS that runs for up to ten hours – and a secure area, away from thieving opportunity. We supply the signal, the user supplies their handheld device," Sheppard explained.
"There is no need to connect to the Internet. We keep our boxes updated with a secure, remote connection, but these costs fall on View4all.tv, not the end user," he added.
The company already has some strategic sites in place but is looking to roll out a much wider service going forward.
"Currently, our focus is to roll out in Gauteng, but our strategy is to be nationwide as quickly as we are able. Long term, we would like to offer the service across the continent, and we are looking for forward-thinking brands and location partners to align with," he said.
Data cost dilemma
Sheppard pointed out that mobile data is currently a very big hurdle in South Africa when it comes to access to both entertainment and educational content.
"The mass-market consumer of South Africa just cannot afford to browse traditional Internet offerings – video content especially erodes away huge amounts of data, and most of the time without the user fully understanding the high usage.
"When household incomes struggle to feed their families, the last thing they need is unexpected recharging of airtime on their devices. The developing world isn't financially equipped to wade through the Internet the way the developed world does, it's just too expensive for us, and our infrastructure doesn't support it," he explained.
View4All.tv actually started as an entertainment platform but evolved to offer more educational content when Sheppard realized the huge demand for it.
"Education is the basis of any empowered individual, even more so in a developing nation like South Africa. However, barriers to entry for most almost always holds our nation back. With clear and breakthrough thinking, education to the masses is truly possible for a fraction of the costs of a single school textbook," he said.
Sheppard said that View4all.tv was created out of a passion to connect and share people's untold stories on the African continent.
"Being personally involved in advertising and marketing for the past 22 years, I grew increasingly frustrated in dealings with traditional broadcasters and their outdated models on content delivery.
"With this frustration, we developed a low-cost solution to deliver curated and relevant content to the mass-market. Delivering this free of charge, without any data costs whatsoever, came as a beautiful byproduct," he explained.
Sheppard said that the platform has the capabilities to offer any form of educational content, from early learning all the way up to tertiary education or life skills development.
"We have arrangements with both small and large content providers. Music, lifestyle, education, special interest, cartoons and others. We are always keen to form partnerships with more content providers. These range from local content, and some international, but our focus currently is local content," he said.
— Paula Gilbert, Editor, Connecting Africa