The Mara Group has expanded the production of its "Made in Africa" smartphones, opening a high-tech smartphone manufacturing plant in Durban, South Africa.
South African President Cyril Ramaphosa officially opened the smartphone manufacturing plant, which is located in KwaZulu-Natal's Dube Trade Port Special Economic Zone, on Thursday.
The company will manufacture two smartphones developed in partnership with Google, as part of the Android One Program. Mara says that more than 60% of the staff at the South African plant are women and 90% are young people.
The Dubai-based Mara Group first announced its plans to manufacture affordable smartphones in South Africa at the inaugural South African Investment Conference held in November 2018, committing to invest $100 million in the project.
The South African launch was the second manufacturing plant opened by Mara on the continent this month. The first Mara phone factory was opened in Kigali on October 7, and the launch was attended by Rwandan President Paul Kagame.
According to Reuters, the Kigali plant cost US$50 million and can make 10,000 phones per day.
Mara Group CEO Ashish Thakkar told Reuters that other companies assemble smartphones in Egypt, Ethiopia, Algeria and South Africa, but import the components.
"We are actually the first who are doing manufacturing. We are making the motherboards, we are making the sub-boards during the entire process. There are over 1,000 pieces per phone," he told Reuters.
The Mara Phones website claims its devices are the first high-specification, affordable smartphones manufactured in Africa.
"Mara Phones is committed to enhancing and enriching the lives of the people of Africa. Manufacturing in Africa enables job creation and also making the smartphone more affordable to all, contributing to business and development on the continent," it says.
"The establishment of Mara's smartphone production plant here in South Africa sends a very strong message of confidence for local manufacturing in our country," said Eustace Mashimbye, CEO of online store Proudly South African.
"Mara has committed to sourcing from other local enterprises, creating much needed jobs in the process. We need many more Maras to see the advantages of setting up bases in South Africa, and of being part of the Buy Local movement," Mashimbye added.
Mara currently makes two smartphones -- the Mara X and Mara Z -- which use the Android 9.0 Pie operating system. According to the company's website the Mara X costs $200 while the Mara Z costs $268.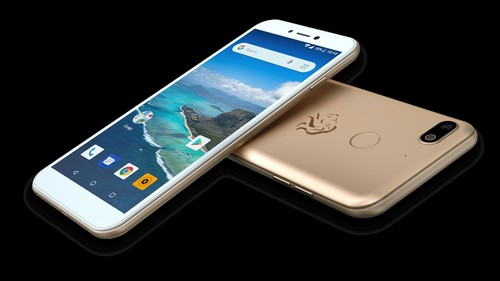 — Paula Gilbert, Editor, Connecting Africa