Embattled South African IT services firm EOH is going after the bad apples both inside and outside its organization and has blacklisted and suspended payments to 50 enterprise development business partners implicated in suspect payments.
The group is also proceeding with criminal charges and other legal processes to recover losses caused by "the perpetrators of wrongdoing" inside the organization and has fired some implicated staff.
Back in July, EOH confirmed that an independent investigation, by law firm ENSafrica, had found evidence of serious governance failings and wrongdoing at the company, "including unsubstantiated payments, tender irregularities and other unethical business dealings" that it said could add up to R1.2 billion (US$81 million). It said the wrongdoings were primarily limited to the public sector business centralized in EOH Mthombo and to a limited number of EOH employees. (See EOH Admits to 'Serious Governance Failings & Wrongdoing'.)
The investigation came on the back of considerable fallout in the market after the cancellation of a Microsoft channel partner agreement after an anonymous tip-off about alleged malfeasance.
As part of EOH's provisional reviewed condensed consolidated results for the year ended July 31, 2019 -- published on Tuesday morning -- the group said that the ENSafrica team has made significant progress on the investigation and has completed almost 80% of their investigation into the R1.2 billion ($81 million) identified suspect payments.
"This amount has since been modified to R935 million ($63 million) and includes transactions with no evidence of valid contracts being in place or where no work was done, valued at R665 million ($44.9 million); R90 million ($6 million) of loans written off and overbilling valued at approximately R180 million ($12 million)," EOH said.
"The ENSafrica investigation team have also been able to confirm the key modus operandi that was utilized by the main perpetrators to commit wrongdoing at EOH which involved enterprise development (ED) partners and intermediaries."
This led to the blacklisting of 50 ED business partners implicated. EOH said that some of these ED partners have initiated legal challenges against the company, "however EOH is committed to ensuring that all perpetrators of wrongdoing are held accountable for their actions" and is "robustly opposing legal challenges brought by such parties".
EOH said further investigation has confirmed that the main perpetrators of wrongdoing remain confined primarily to a small group of individuals in the public sector team.
"Apart from this type of wrongdoing, the investigation has also identified various opportunistic incidents of fraud and theft to the prejudice of EOH. This has resulted in the company initiating disciplinary measures which has led to the termination of employment relationships with a number of individuals."
EOH's revenue for the year dropped 2.6% to R11.8 billion ($797.5 million) while its headline loss tripled from 546 cents per share (36.9 US cents) a year ago to 1,681 cents per share (113.6 US cents).
The financial results were published before the market opened on Tuesday and in early trade the company's share price on the Johannesburg Stock Exchange had already fallen by almost 2%, while the stock has dropped by 59% over the past 12 months.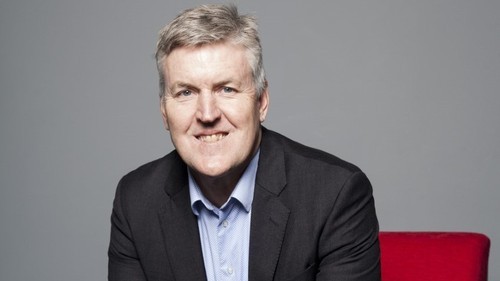 "The past 12 months have been very difficult for EOH. We have spent extensive time focusing on cleaning up the business both from a governance and financial perspective as well as understanding the group's strategic capabilities. I have been impressed by the spirit of my colleagues who have worked tirelessly during this challenging period," said Group CEO Stephen van Coller.
Van Coller has been spearheading the company's financial and image clean-up since he took over as CEO in September 2018. (See MTN's van Coller Jumps Ship to Become EOH Holdings' CEO.)
"While there is much still to do, the path is much clearer. In the short term we will focus on continuing to deleverage our balance sheet while implementing governance changes and over the longer term we remain steadfast in a vision of a more synergized and focused offering that is well positioned to take advantage of the next wave of change in the ICT industry," he added.
— Paula Gilbert, Editor, Connecting Africa