Avanti Country Manager and Sales Director for Southern Africa, Brenden Pronk, discusses the latest development at Avanti and calls for the telecoms industry to work together to create a truly connected continent.
KaiOS Technologies and Tecno are rolling out a new smart feature phone across sub-Saharan Africa.
With two and a half weeks to go before the current head of Middle East and Africa steps down, there is still no news from Ericsson about a replacement.
MTN plans to roll out an ultra low-cost smartphone across its operations in Africa by the end of 2019.
Despite tough trading conditions, MTN added 7.7 million group subscribers and grew service revenues almost 10% in the first half of the financial year.
South Sudan's digital inclusion aspirations are being boosted by the rollout of mobile money services in the country.
All resources
Safaricom Spark Fund Portfolio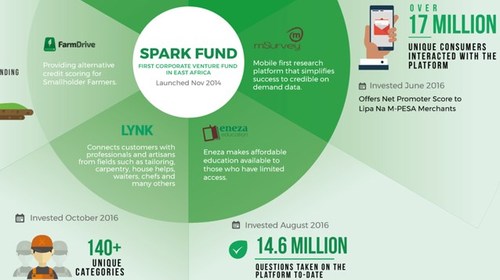 Infographics archive