Avanti Country Manager and Sales Director for Southern Africa, Brenden Pronk, discusses the latest development at Avanti and calls for the telecoms industry to work together to create a truly connected continent.
Major mobile operator Orange says its AME business was a major growth contributor in 2018.
Six new companies have agreed to bring KaiOS-based feature phones, which have smartphone-like functionality, to more markets in Africa.
The mobile operator's CEO is the latest to be deported from the eastern African country.
Working with Telkom Kenya, Alphabet subsidiary Loon is to add another ground station to expand its coverage.
Kenya's leading mobile operator is deploying technology from Israeli vendor Allot to make its network more secure and enhance the quality of experience (QoE) it can deliver to its customers.
All resources
Safaricom Spark Fund Portfolio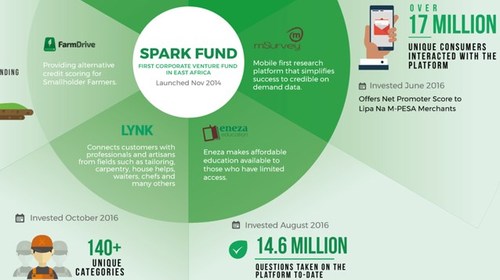 Infographics archive