What are the hallmarks of a successful African broadcaster, how can the industry remain sustainable in the long term and what does the future hold for African media? AfricaCom TV sat down with CEO and Chairman of Channels Media Group, John Momoh.
If African broadcasting and driving sustainable content strategies for the African digital consumer is of interest to you, join us at TV Connect Africa, part of AfricaCom 2018. Find out more about TV Connect Africa here
Pre-registration for the 21st annual AfricaCom (13-15 November 2018, Cape Town) has now opened, register your interest here
South Africa's mobile data challenger Rain is preparing to launch its 4G services with a focus on making things simple for customers, notes the operator's CIO.
MTN expects Nigeria and South Africa to be the engines of growth for the next few years as it reports favorable full year financials.
Operator is investing in a major upgrade of its radio access network infrastructure in seven countries using technology from Nokia.
Tower infrastructure company plans to list 25% of its shares on the London and Johannesburg exchanges in a move that should value the company at more than $2 billion.
Operator will collaborate with ZTE on 5G architectures for its networks in Africa and the Middle East.
All resources

May 15-16, 2018, Radisson Blu, Nairobi Upper Hill, Kenya

July 10-11, 2018, Radisson Blu Hotel, Dakar Sea Plaza, Senegal

November 13-15, 2018, CTICC, South Africa
All Upcoming Live Events
Safaricom Spark Fund Portfolio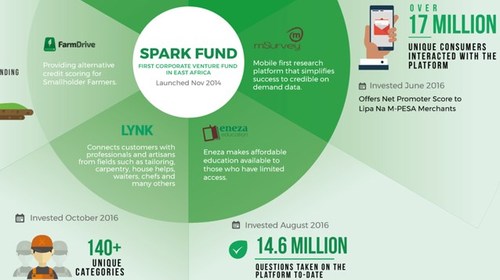 Infographics archive