A top class panel of industry specialists discusses the impact of mobile connectivity and digital services on the the personal and business lives of Africans. Talking at the 20th anniversary launch of AfricaCom in July were: Toby Shapshak, Editor-in-Chief, Stuff Magazine; Gustav Praekelt, Founder & Chairman, Praekelt.org; Manny Teixeira, Group Head of Digital Media and Services, MTN; Luke Mckend, Country Director, Google South Africa; Elizabeth Migwalla, Senior Director, Government Affairs Africa, Qualcomm; and Rapelang Rabana, Founder and CEO, Rekindle Learning. For more expert opinion, visit AfricaCom 2017: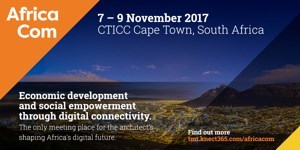 The head of the republic intervened when the new licensee had been judged to be failing to meet the requirements of the bidding process.
Contrary to some media reports, Kenya's Communication Authority will not disconnect improperly registered SIMs on May 18.
The mobile sector is responsible for 8.7% of West Africa's GDP, according to industry body the GSMA.
Google's first AI lab was officially opened in Accra.
The local company beat off plenty of competition to land the country's fourth multiservice license.
All resources
Safaricom Spark Fund Portfolio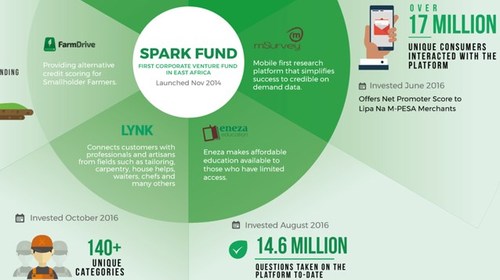 Infographics archive