A top class panel of industry specialists discusses the impact of mobile connectivity and digital services on the the personal and business lives of Africans. Talking at the 20th anniversary launch of AfricaCom in July were: Toby Shapshak, Editor-in-Chief, Stuff Magazine; Gustav Praekelt, Founder & Chairman, Praekelt.org; Manny Teixeira, Group Head of Digital Media and Services, MTN; Luke Mckend, Country Director, Google South Africa; Elizabeth Migwalla, Senior Director, Government Affairs Africa, Qualcomm; and Rapelang Rabana, Founder and CEO, Rekindle Learning. For more expert opinion, visit AfricaCom 2017: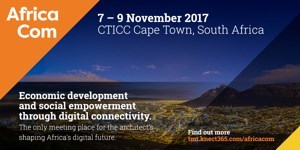 More than three quarters of Africa's nations will have some 4G mobile services by the end of this year, according to research house GlobalData.
Jack Ma, the founder of Chinese e-commerce giant Alibaba, has launched the Netpreneur Prize, which will allocate US$10 million to African entrepreneurs in the coming years.
The uncertainty is crushing the marketů
The addition of the AI Summit, IoT World Africa and an Enterprise Digital Transformation track at this year's AfricaCom event will highlight the opportunities that new technologies can bring to corporates.
The operator added subscribers and improved margins but its debts and challenges in Iran and other markets are making investors nervous.
All resources
Safaricom Spark Fund Portfolio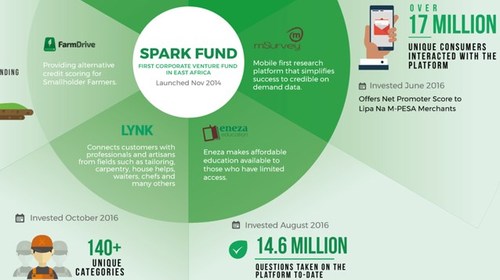 Infographics archive