A top class panel of industry specialists discusses the impact of mobile connectivity and digital services on the the personal and business lives of Africans. Talking at the 20th anniversary launch of AfricaCom in July were: Toby Shapshak, Editor-in-Chief, Stuff Magazine; Gustav Praekelt, Founder & Chairman, Praekelt.org; Manny Teixeira, Group Head of Digital Media and Services, MTN; Luke Mckend, Country Director, Google South Africa; Elizabeth Migwalla, Senior Director, Government Affairs Africa, Qualcomm; and Rapelang Rabana, Founder and CEO, Rekindle Learning. For more expert opinion, visit AfricaCom 2017: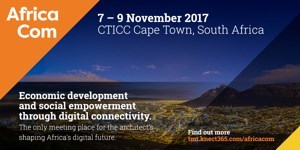 KaiOS Technologies and Tecno are rolling out a new smart feature phone across sub-Saharan Africa.
With two and a half weeks to go before the current head of Middle East and Africa steps down, there is still no news from Ericsson about a replacement.
MTN plans to roll out an ultra low-cost smartphone across its operations in Africa by the end of 2019.
Despite tough trading conditions, MTN added 7.7 million group subscribers and grew service revenues almost 10% in the first half of the financial year.
South Sudan's digital inclusion aspirations are being boosted by the rollout of mobile money services in the country.
All resources
Safaricom Spark Fund Portfolio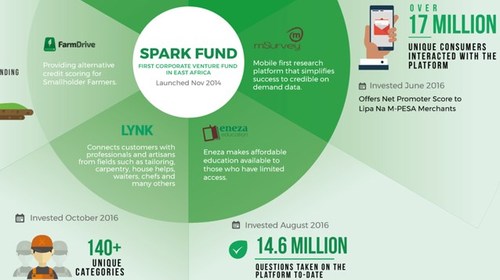 Infographics archive