A top class panel of industry specialists discusses the impact of mobile connectivity and digital services on the the personal and business lives of Africans. Talking at the 20th anniversary launch of AfricaCom in July were: Toby Shapshak, Editor-in-Chief, Stuff Magazine; Gustav Praekelt, Founder & Chairman, Praekelt.org; Manny Teixeira, Group Head of Digital Media and Services, MTN; Luke Mckend, Country Director, Google South Africa; Elizabeth Migwalla, Senior Director, Government Affairs Africa, Qualcomm; and Rapelang Rabana, Founder and CEO, Rekindle Learning. For more expert opinion, visit AfricaCom 2017: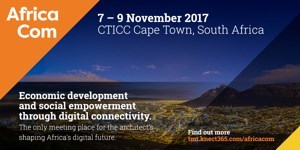 French telecom incumbent may expand its African footprint by acquiring a stake in Ethio Telecom or snapping up a new license, says company's CFO.
The South African mobile operator is offloading its enterprise businesses in Nigeria, Zambia, Angola, Ghana and Cote d'Ivoire.
French operator is pushing into new data, money and business opportunities as the mainstream voice business shows signs of exhaustion.
Cyril Ramaphosa said that within the next month, the communications minister will issue the policy direction to commence South Africa's long-awaited spectrum licensing process.
South Africa's new merged communications and telecoms departments will be known as the Department of Communications and Digital Technologies.
All resources
Safaricom Spark Fund Portfolio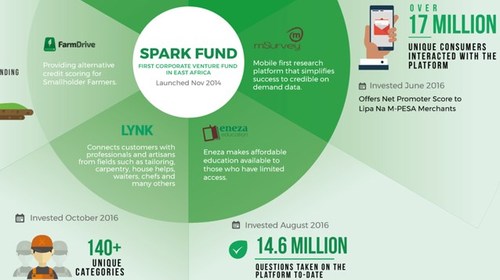 Infographics archive