Profile for ChelseaWatkins

Member Since: January 6, 2019
The telco becomes the first operator in North Africa to deploy a virtualized telco application, Nokia's Cloud Mobile Gateway.
PayU has added the Turkish fintech startup to its payments basket as it aims to become the world's number one fintech investor.
Huawei South Africa says it will not leave any of its local telco customers vulnerable and is ready to provide 5G products and solutions in the key African market.
The telco giant now has a chatbot to help users navigate its Mobile Money services.
The Indian-headquartered company has reported a 10%+ rise in both subscribers and revenue in Africa during its most recent full financial year.
All resources
Safaricom Spark Fund Portfolio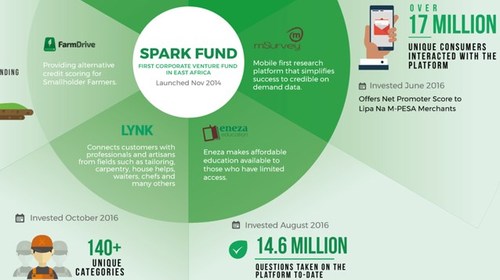 Infographics archive