Nokia and Djezzy implement ultra-high network capacity technology in Algeria
ESPOO, Finland – Nokia has successfully completed a trial with Algerian mobile operator Djezzy, using microwave carrier aggregation technology to support increased demand for capacity.
The trial utilized Nokia's Wavence microwave transport solution with an ultra-high capacity of 8.5Gbps over a distance of nearly 6 kilometers. With its reduced latency and high capacity, the solution will allow Djezzy to deliver compelling experiences to its 14.2 million subscribers.
During the trial, which took place in the city of Sétif earlier this year, capacity was increased from 3.5Gbps to 8.5Gbps and covered a distance of 5.7 kilometers, demonstrating how carrier aggregation technology can be utilized to support ever-increasing demands for data. This will become increasingly important as Djezzy prepares to cope with traffic growth and 4G densification.
Eric Bourland, chief digital and technology officer at Djezzy Algeria, said: "This is an important trial that delivers ultra-high capacity granting Djezzy a solid solution for mobile backhaul. We believe this fast deployment of microwave carrier aggregation will help us achieve our goal of boosting eMBB [enhanced mobile broadband]. It also allows us to improve our network capacity in order to meet the growing mobile traffic demand in Algeria."
Giuseppe Targia, VP MN Transport Business Unit, Mobile Networks at Nokia, said: "This trial demonstrates how carrier aggregation technology can be utilized to support the ever-increasing demands for data, particularly at a time when connectivity is so crucial. We are delighted to continue our strong partnership with Djezzy on this project and will continue to work with it hand-in-hand to deliver innovative microwave solutions that support its business targets."
The trial also marks yet another milestone for Nokia in reaching such multi-gigabit capacity on a microwave radio link. The Nokia Wavence solution, which was used in the trial, offers innovative, high-capacity ultra-broadband transceivers to support operators as they transition to 5G networks. It also supports backhaul and fronthaul evolution with multi-gigabit capacity and low-latency transport with industry-leading levels of transmitted power.
Nokia Corp. (NYSE: NOK)
All resources
The planned merger between Telkom Kenya and Airtel has been shelved about 18 months since the pair first agreed terms.
MTN has announced an 'orderly exit' out of Middle East operations and is in advanced discussions to sell its 75% stake in MTN Syria.
BICS product manager Damion Rose believes that operators need to better monetize their roaming businesses to enhance customer loyalty and grow their bottom lines.
Telekom Networks Malawi (TNM) has rolled out the first 4G KaiOS-enabled smart feature phone in the country.
Telkom South Africa is offering insurance and lending products with big plans to grow financial services into a significant revenue stream for the group.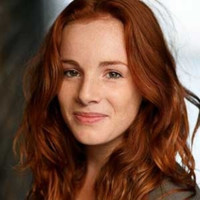 CodeSpace is a South African organization, based in Cape Town, providing young people with the skills to excel in technology careers. We caught up with the founder Emma Dicks to find out ...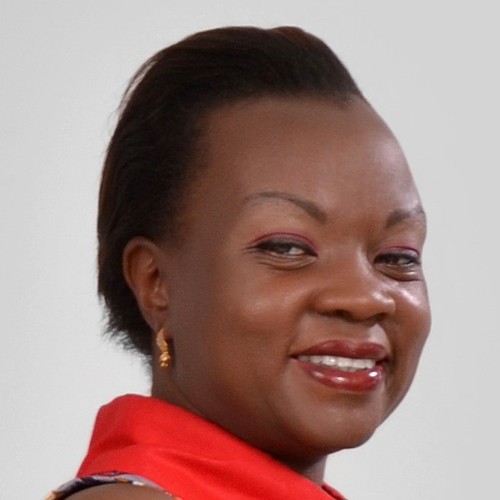 The largest population growth globally is happening in Africa and innovation in agriculture is, without a doubt, an important tool to tackle food security for the rapidly growing population.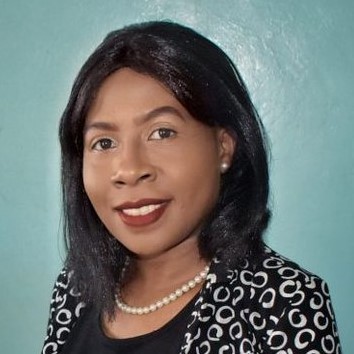 Gender-responsive policy is critical for Africa and involves the integration of gender in ICT-related strategies, policies, plans and budgets, with clear gender-equality targets. So says ...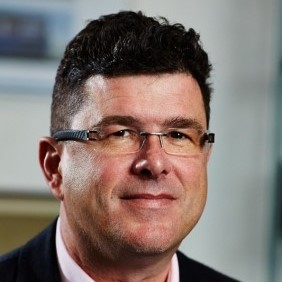 The way in which banking and travel have embraced technology has created a "digital first" approach for people across the world. Whether it is booking flights or transferring money, many ...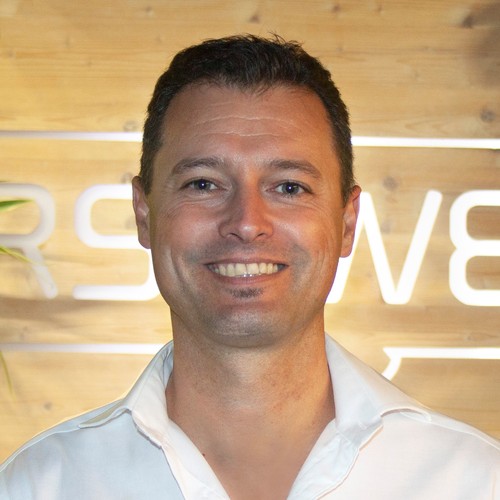 Just like the Internet itself many years ago, the Internet of Things (IoT) was initially viewed as nothing more than a fad that would have little impact on our daily lives. We know now ...

All AfricaCom Perspectives
Tuesday, August 18, 2020
11:00 A.M. South Africa Standard Time
Session One
African Telecoms Outlook 2020
Date: 08/18/20 @ 11:00 A.M. SAST

Speaker: Paula Gilbert, Editor, Connecting Africa
This year did not begin the way most people expected it to, so what does the future of the telecoms sector look like in Africa in 2020? In this Connecting Africa online event, local analysts and industry stakeholders will discuss what African operators' priorities for the year should be and the most significant market trends expected to dominate in 2020.
Will MNOs focus on sweating their current assets rather than investing in new technologies like 5G?
What impact will COVID-19 have on the continent's networks?
What are the hot market trends in Africa when it comes to voice, data and mobile financial services?
Diversification strategies: entering adjacent markets; MVNO sub-brands; cost consolidation
How are companies unlocking rural connectivity as a growth driver?
12:15 P.M. - 12:30 P.M. BREAK
Session Two
Exploring the Value of 5G in Africa
Date 08/18/20 @ 12:30 P.M. SAST

Speaker: Paula Gilbert, Editor, Connecting Africa
The majority of 5G in Africa is still in the testing stage. However, as operators prepare their networks for the technology jump, what strategies are they deploying to ensure they gain the full value that 5G can offer Africa? This digital symposium will give you an insight into the opportunities and challenges facing Africa's 5G rollout, with some country specific case studies unpacked.
How 5G-ready is African enterprise?
Is 5G a priority for in Africa, should it be? Or can operators and businesses focus on growing their 3G and 4G networks for enterprise instead?
What are the most significant enterprise business applications for 5G deployment on the continent, and where can 5G facilitate IoT applications?
Africa's 5G readiness: infrastructure lag, transition from 2, 3 & 4G
Which development strategies are being implemented to bring 5G to the African enterprise markets?
---
Thursday, August 20, 2020
11:00 A.M. South Africa Standard Time
Session One
Mobile Money 2.0: the Bright Future of Mobile Financial Service Innovation
Date: 08/20/20 @ 11:00 A.M. SAST

Speaker: Paula Gilbert, Editor, Connecting Africa
Africa was the birthplace of Mobile Money and while it continues to rise in popularity, the industry is quickly evolving and launching more mobile-based financial services every day. In this Connecting Africa online event, local analysts and industry stakeholders will discuss how telcos are disrupting the financial services space and what the rise of Mobile Money 2.0 will look like for Africa.
From cash to mobile: heading towards a cashless society
Expanding MFS offerings beyond mobile money transfers
MNOs vs banks vs fintechs: an evolving competitive landscape
Unconnected and unbanked: fintech to improve financial inclusion
The rise of micro-loans and insurance through mobile platforms
12:15 P.M. - 12:30 P.M. BREAK
Session Two
Connecting the Next Billion: Strategies for Getting Africa On-Grid
Date 08/20/20 @ 12:30 P.M. SAST

Speaker: Paula Gilbert, Editor, Connecting Africa
Africa has the fastest growing population in the world and also the youngest, with 60% of Africans under the age of 25. It is clear that the next billion connected are going to be the mobile-only generation. This digital symposium will bring industry experts together to discuss Africa's digital divide and how to get devices into the hands of young Africans and empower them to join the digital revolution.
Who's Driving? The role of government & regulator, private tech companies, and public-private partnerships
Device affordability: are we reaching a tipping point?
Status check: Satellite vs Fiber and the enduring infrastructure gap
Exploring the wider societal and economic benefits of a connected, digitally literate continent
---
Safaricom Spark Fund Portfolio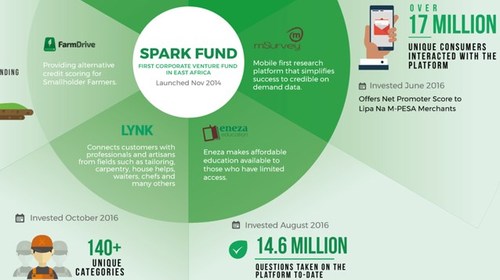 Infographics archive
AfricaCom 2019 Preview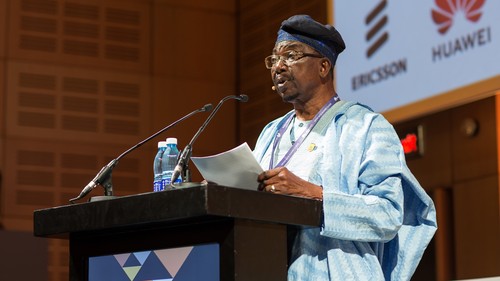 Slideshow archive